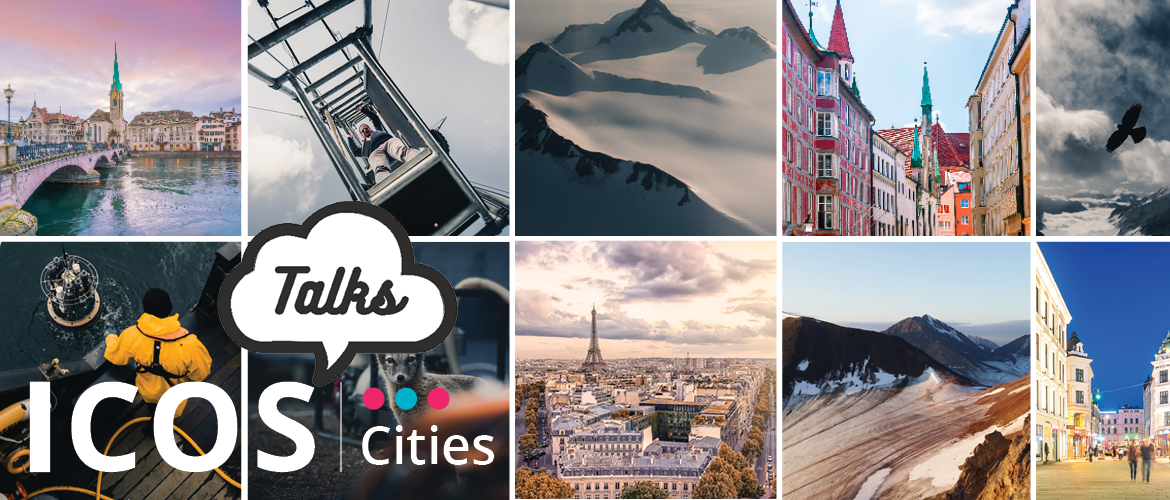 ICOS Cities Talks is a series of 30 minutes online presentations and discussions around topics related to greenhouse gas measurement and climate change in urban landscapes.
AGENDA 2023
Urban emission monitoring - general overview of current options
WEDNESDAY 25 JANUARY 2023 AT 4 PM CET at Zoom | Read more and register
Speakers: Dr. Dominik Brunner (EMPA), Dr. Ingrid Super (TNO), Dr. Jeroen Kuenen (TNO)

Monitoring and verification of emissions in urban areas
WEDNESDAY 1 MARCH 2023 AT 9 AM CET at Zoom | Read more and register
Speakers: Tuukka Petäjä (RI-URBANS), Glen Peters (CoCO2), Claudio D'Onofrio (ICOS Cities)

The agenda for 2023 is currently being updated - make sure to not miss any upcoming talks by signing up for our newsletter!

ABOUT ICOS CITIES TALKS
WHO? Experts representing various fields present a current topic, which is followed by a Q&A session and a discussion. More speakers and topics coming up in winter/spring 2023 will be announced here. Stay tuned by signing up for our newsletter!

WHY? The aim of ICOS Cities Talks is to share knowledge within the ICOS Cities project but also invite students and other professionals to learn about current climate change related topics.

WHERE? The webinars are organised online on Zoom - a link is provided when registering.
WHEN? The talks take place on Wednesdays once or twice per month.

HOW? Check the agenda for more information and register. The registration link is personal, so please sign up using your own name for each ICOS Cities Talk. 
Related to ICOS Cities Talks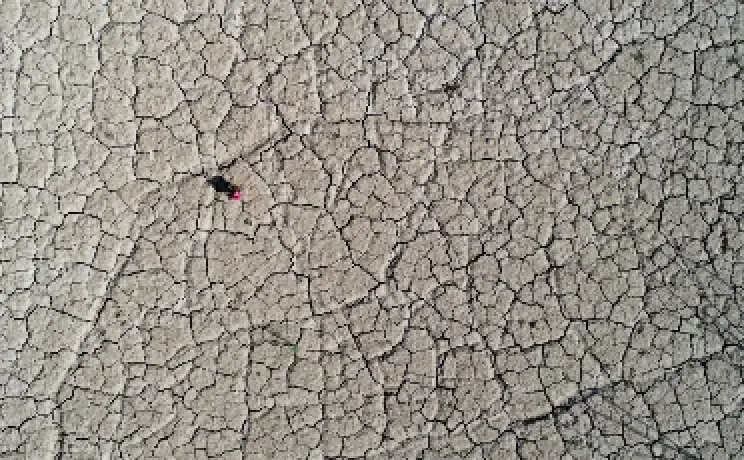 The European drought of 2022 through the eyes of the biosphere
Previous ICOS Cities webinar | December 2022

Auke van der Woude, PhD student, University of Groningen and Wageningen University
Foundations of the ICOS Carbon Portal services
Previous ICOS Cities webinar | November 2022

Oleg Mirzov,
Ex-Physicist, Software Developer, Carbon Portal
How the Ukraine crisis impacts energy and climate policies in the EU
Previous ICOS Cities talk | June 2022

Professor Miranda Schreurs,
Chair of Climate and Environmental Policy, Bavarian School of Public Policy, Technical University of Munich
How to keep your data tidy, safe and reusable
Previous ICOS Cities talk | May 2022

Maggie Hellström,
PhD, Research Data Management Specialist, ICOS Carbon Portal
Urban airflow/meteorology and meteorological modelling in cities
Previouos ICOS Cities talk | April 2022

Sue Grimmond, 
Professor of Urban Meteorology
 
Radiocarbon as a tracer for the source and fate of fossil fuel CO2 emissions
Previous ICOS Cities talk | March 2022

Jocelyn Turnbull, 
PhD Geological Sciences & Senior Research Scientist
The roles of design in long-term sustainability transformations
Previous ICOS Cities talk | March 2022
Dr. İdil Gaziulusoy,
Sustainability Scientist, Design Researcher & Assistant Professor of Sustainable Design
100 climate-neutral cities by 2030 - by and for the citizens
Previous ICOS Cities talk | February 2022

Matthew Baldwin,
Deputy Director-General of DG MOVE, European Commission
How to organise productive online and hybrid meetings
Previous ICOS Cities talk | January 2022
Jonas Rajanto,
Grape People
Surveying attitudes towards climate change and energy preferences among citizens
Previous ICOS Cities talk | December 2021
Rory Fitzgerald, ESS ERIC
Diana Zavala-Rojas, ESS ERIC
> New ways to use eddy covariance to map landscape fluxes
Previous ICOS Cities talk | December 2021
Professor Ankur Desai,
University of Wisconsin-Madison
> Oslo's climate budget - a tool to achieve ambitious climate goals
Previous ICOS Cities Talk | November 2021
Astrid Ståledotter Landstad,
Climate Agency, City of Oslo
> City emission inventories – state of the art and challenges
Previous ICOS Cities Talk | November 2021
Ingrid Super, TNO
Olivier Perrussel, Airparif
Dominik Brunner, EMPA
> Urban eddy covariance flux measurements
Previous ICOS Cities Talk | November 2021
Professor Kenneth Davis,
Pennsylvania State University