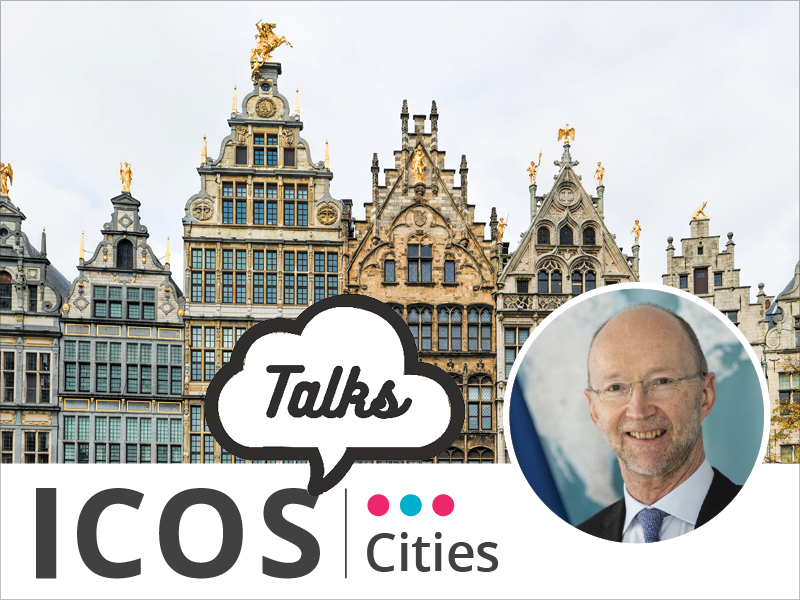 TIME: Wednesday 16 February 2022 at 9 am CET
PLACE: ZOOM (ONLINE)
VIDEO RECORDING: PLAY VIDEO
PRESENTATION: OPEN PDF

THE TOPIC
Cities are the place where decarbonisation strategies for energy, transport, buildings and even industry and agriculture coexist and intersect. The climate emergency must be tackled within cities and by engaging citizens as political actors,  users, producers, consumers and owners.

So how can 100 European cities become climate-neutral by 2030? That is the goal and the challenge to tackle for the Mission Board for climate-neutral and smart cities. By 2030, 100 European cities will go through a systemic transformation towards climate neutrality while becoming experimentation and innovation hubs for all cities.

The mission is supported by the European Green Deal Strategy to make Europe climate neutral by 2050.

THE SPEAKER
Matthew Baldwin is a European Commission official - he is the Deputy Director-General of DG MOVE since July 2016.  He is also the Manager of the Commission's Mission for 100 Climate Neutral Cities by 2030, the EU Coordinator for road safety and sustainable urban mobility and he is also managing the Commission's crisis network of COVID-19 transport contact points.   
In his Commission career of more than 20 years, he has served in the cabinets of President Barroso, Commissioner Lamy, and Commissioner Hill, the last as Head of Cabinet.  He has also been Director of Market Access and Industry in DG Trade and Director of Aviation in DG MOVE. 

Matthew is of Italian and British nationality, has two sons, speaks English, French and Italian, and lives in Brussels.  

ICOS Cities Talks is a new webinar series on greenhouse gas measurement and climate change in urban landscapes. In the series, international experts representing various fields will present a current topic for 30 minutes, followed by a Q&A session and a discussion. Check out all the ICOS Cities talks here!