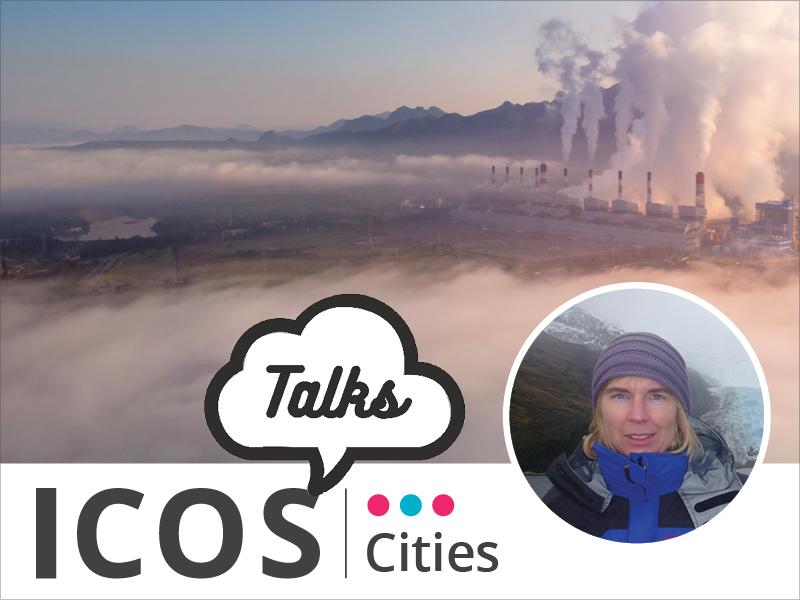 TIME: WEDNESDAY 30 MaRCH 2022 AT 9 AM CET
PLACE: ZOOM (ONLINE)
VIDEO RECORDING: PLAY VIDEO
PRESENTATION: OPEN PDF

THE TOPIC
All nations have committed to reducing their emissions under the Paris Agreement, and many have their own national and sub-national emission targets.  To ensure that the promised emission reductions are achieved, an understanding of emission rates from individual sources, cities, regions and countries, and of the land carbon sink rate, is critical.
The UNFCCC, national and sub-national entities currently rely on "bottom-up" economic information to determine fossil fuel emission rates.  In this presentation, Dr. Jocelyn Turnbull will discuss the use of a "top-down" approach that uses atmospheric measurements and modelling that complements the bottom-up method. 
Measurements of CO2 alone are usually not sufficient to determine sources and sinks, due to the large and varying CO2 background. Due to their extreme age, fossil fuels are devoid of radiocarbon (14C), whereas all other CO2 sources have 14C content close to that of the current atmosphere. Thus 14C is an ideal tracer for fossil fuel CO2.  14C measurements have been applied in several cities around the world, and in this talk, Dr. Turnbull will showcase how isotopes can be used to quantify fossil fuel CO2 emissions and separate them from biogenic carbon fluxes with examples from the USA and New Zealand.

THE SPEAKER
Dr. Jocelyn Turnbull is a Radiocarbon Senior Research Scientist with a PhD in Geological Sciences. Dr. Turnbull leads the GNS Science Rafter Radiocarbon Laboratory, which maintains expertise in a wide range of radiocarbon applications, supporting earth science research in New Zealand and around the world. Dr Turnbull's research investigates the modern carbon cycle, particularly the source and fate of fossil fuel derived CO2, She uses radiocarbon and related tracers to understand the sources and sinks of greenhouse gases at the local, urban and regional scales. 

ICOS Cities Talks is a new webinar series on greenhouse gas measurement and climate change in urban landscapes. In the series, international experts representing various fields will present a current topic for 30 minutes, followed by a Q&A session and a discussion. Check out all the ICOS Cities talks here!