Welcome to ICOS Carbon Portal
Here you can discover, visualize and download European greenhouse gas data!
Discover our data
---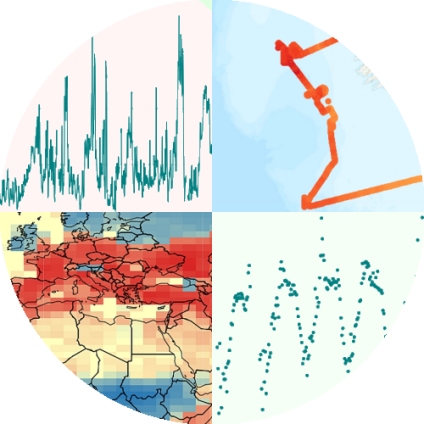 ICOS is the Integrated Carbon Observation System, a European Research Infrastructure. ICOS Carbon Portal is its gateway to all observational data, derived services and products to inform and assist the ICOS users. In the Carbon Portal you will find data from over 130 stations and get access to raw, near real time and final quality-controlled data, supplemented with elaborated (model) data and analyses.
ICOS Carbon Portal provides free and open access to the high quality ICOS data on greenhouse gases. ICOS is the European measurement system for high quality and high precision greenhouse gas observations that informs science and policy on natural and human emissions and uptake of these greenhouse gases from ocean, land ecosystems and atmosphere.
ICOS data supports climate science and policies. Climate change is recognized by the United Nations and the European Union as the biggest environmental threat to human civilisation. Greenhouse gas emissions by humans are recognized as the most important contribution to the global warming since the industrial revolution we now witness (about 1 degree Celsius). ICOS data informs us on the extremely uncertain changes in natural fluxes due to ongoing climate change (feedbacks) and whether the mitigation promises from the Paris agreement translate in actual reductions in the increase of greenhouse gases in the atmosphere.
By the end of 2019 we expect that all stations are in full operation and deliver ICOS data through this portal. The portal will gradually be filled with more data and services.
We develop and offer :
discovery, preview and download of quality-controlled observational data
advanced visualizations such as animated flux maps
popular-scientific products for policy makers, authorities, teachers and students.
---