Welcome to the ICOS Carbon Portal - the portal that, when fully built up, will serve for free all ICOS data products from more than a hundred measurement stations in Europe. Examples of useful products that will become available at the Carbon Portal are:
Quality-controlled observational data such as greenhouse gas and energy fluxes
Elaborated products such as advanced visualizations and flux maps in time & space
Material for policy makers, education and outreach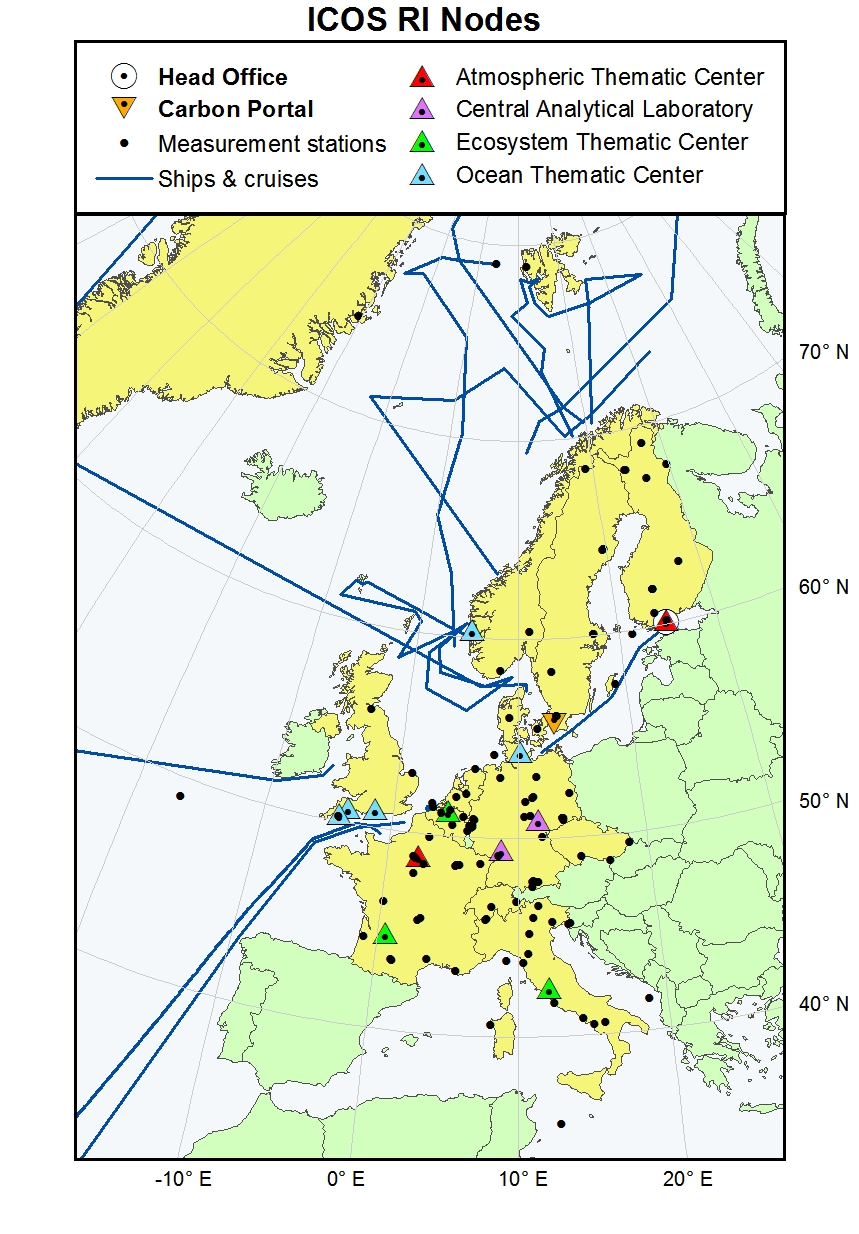 What is the Carbon Portal?
ICOS Carbon Portal is part of ICOS ERIC and offers access to research data, as well as easily accessible and understandable science and education products. All measurement data available in the Carbon Portal is quality controlled through the ICOS thematic centers, divided into Ecosystem, Atmospheric and Ocean Thematic Centers and a Central Analytical laboratory. Dedicated researchers all over the world will contribute to the elaborated products catalogue. The ICOS Carbon Portal is hosted by the University of Lund (Sweden) and Wageningen University (Netherlands) and is located in Lund, Sweden.
What is ICOS?
ICOS is a pan-European research infrastructure for quantifying and understanding the greenhouse gas balance of the Europe and its neighbouring regions. ICOS has received the official ERIC status 20 November 2015 (more on this in our NEWS section). ICOS now has 12 member countries and involves more than 100 measurement locations where greenhouse gas concentrations and fluxes are measured. ICOS provides long term and high quality observations, and will hopefully expand to many more countries and stations in the near future.