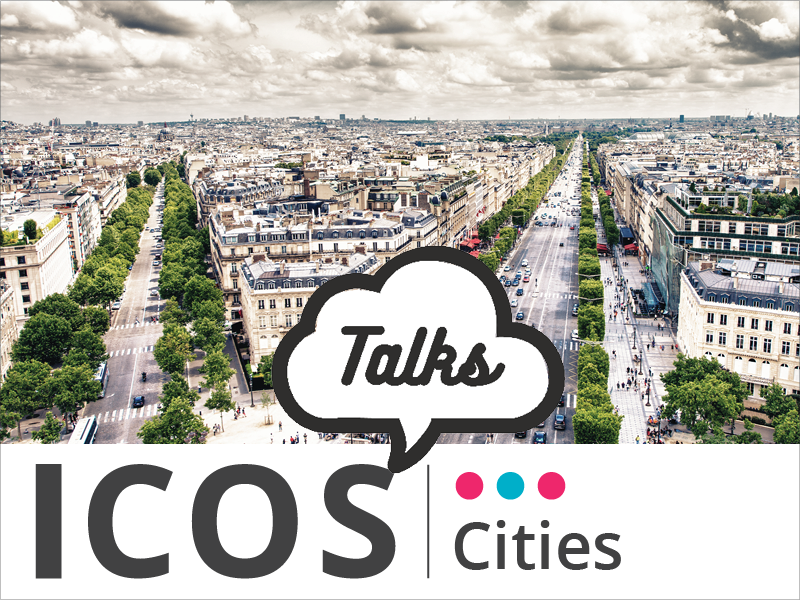 TIME: 10 NOVEMBER 2021 AT 9 AM CET
PLACE: ZOOM (ONLINE)
VIDEO RECORDING: Watch video here
PRESENTATION: Open PDF
THE TOPIC
City emission inventories play an important role in understanding the urban emission landscape and setting climate ambitions. However, the quality and level of detail of city emission inventories differs strongly. In this webinar we will present the state-of-the-art emission inventories for the three pilot cities Munich, Paris and Zurich. We will also discuss some of the main challenges we face in compiling and using city emission inventories.
THE SPEAKERS
Ingrid Super is a scientist at the Netherlands Organisation for Applied Scientific Research (TNO). She works in the team responsible for compiling European emission inventories in the framework of the Copernicus Atmospheric Monitoring Service (CAMS) and many other European projects. She tries to develop innovative methods to improve the current emission inventories, for example by combining statistical (AI) methods and local activity data to calculate high-resolution, near-real time emissions for cities.
Olivier Perrussel is an Air Quality Engineer at Airparif. He has conducted several air quality studies dealing with personal exposure and NO2 concentrations characterisation in the French Ile-de-France region. He is the Head of Regional Air Pollutant and Greenhouse Gases Emissions Inventories Management and Development. He studied at the Claude Bernard University (Lyon I) and has a Master of Science in Air Quality Characterisation and Management.

Dominik Brunner is adjunct professor at ETH and leader of the group for Atmospheric Modelling and Remote Sensing at Empa. His interests range from air quality modelling to inverse estimation of greenhouse gas emissions, trace gas remote sensing, and studies of urban air quality and climate. His group is developing and applying a range of atmospheric models focusing on regional to urban scales using both Eulerian and Lagrangian techniques.
ICOS Cities Talks is a new webinar series on greenhouse gas measurement and climate change in urban landscapes. In the series, international experts representing various fields will present a current topic for 30 minutes, followed by a Q&A session and a discussion. Check out all the ICOS Cities talks here!