A country can be either a Member or an Observer of the legal entity of ICOS, European Research Infrastructure Consortium (ERIC). Rights and obligations in ICOS ERIC depend on whether a country is a Member or an Observer. The main difference is that Members can attend and vote at the General Assembly, while Observers can attend without a vote. Member rights and obligations are listed in the ICOS ERIC statutes and are the same for all Members, whereas the rights and obligations of Observers are negotiated individually between the Observer and ICOS ERIC. Both Member and Observer countries pay the annual contribution.
Requirements for becoming a Member or Observer
Member States of the European Union, associated countries, countries other than associated countries and intergovernmental organisations may become Members or Observers. An additional requirement for membership is that the Member must contribute to the operation of ICOS ERIC and/or host an ICOS Central Facility and/or National Network.
Steps towards ICOS membership
Figure below summarises the process of becoming a Member or Observer.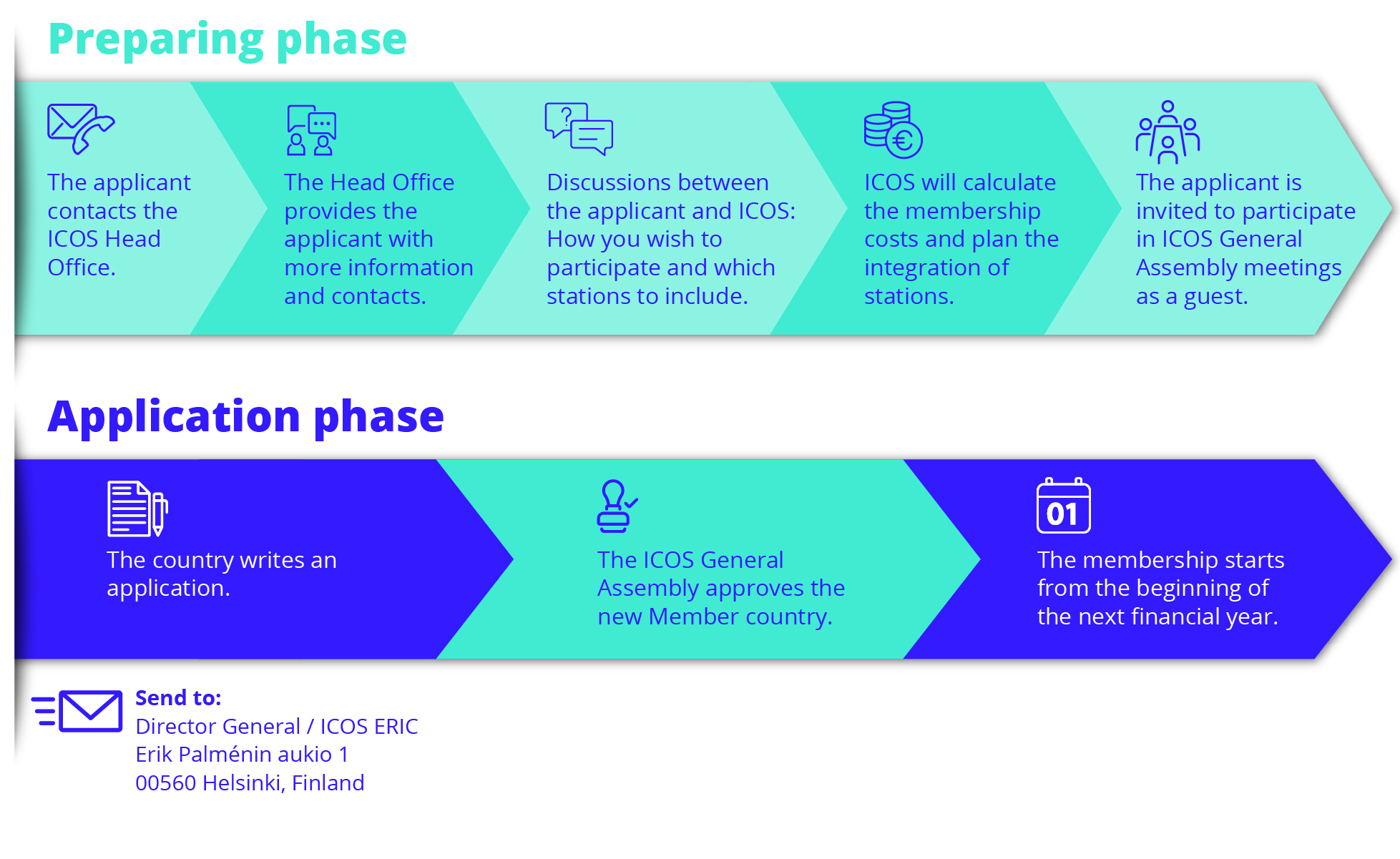 Preparing and application phases of becoming part of ICOS.
Member and Observer application
When a country or intergovernmental organisation is interested in joining ICOS ERIC as a Member or Observer, it should as soon as possible contact the Head Office of ICOS ERIC to further discuss its plans. ICOS will help the applicant by providing information and a contact person to assist with the preparation and application phases.
Please inform ICOS ERIC Head Office about your country's interest in participating ICOS by sending an email to info (at) icos-ri.eu