Our aim is to produce highly standardised, robust in situ data and elaborated data products for science on the carbon cycle and for quantifying greenhouse gas emissions and sinks across Europe.
Excellent science is best encouraged by providing easily accessible and high-quality data in a timely manner. Thus, it is the key priority of ICOS to further develop its services based on ICOS data.
The following main actions support our vision and strategy:
Developing ICOS communities
Developing a stable data infrastructure
International cooperation for increased impact and societal relevance
Facilitating current and future science
The ICOS strategy has been developed closely along the European Strategy Forum on Research Infrastructures (ESFRI) principles for long-term sustainability as outlined in the ESFRI 2018 Roadmap.
Our vision and strategy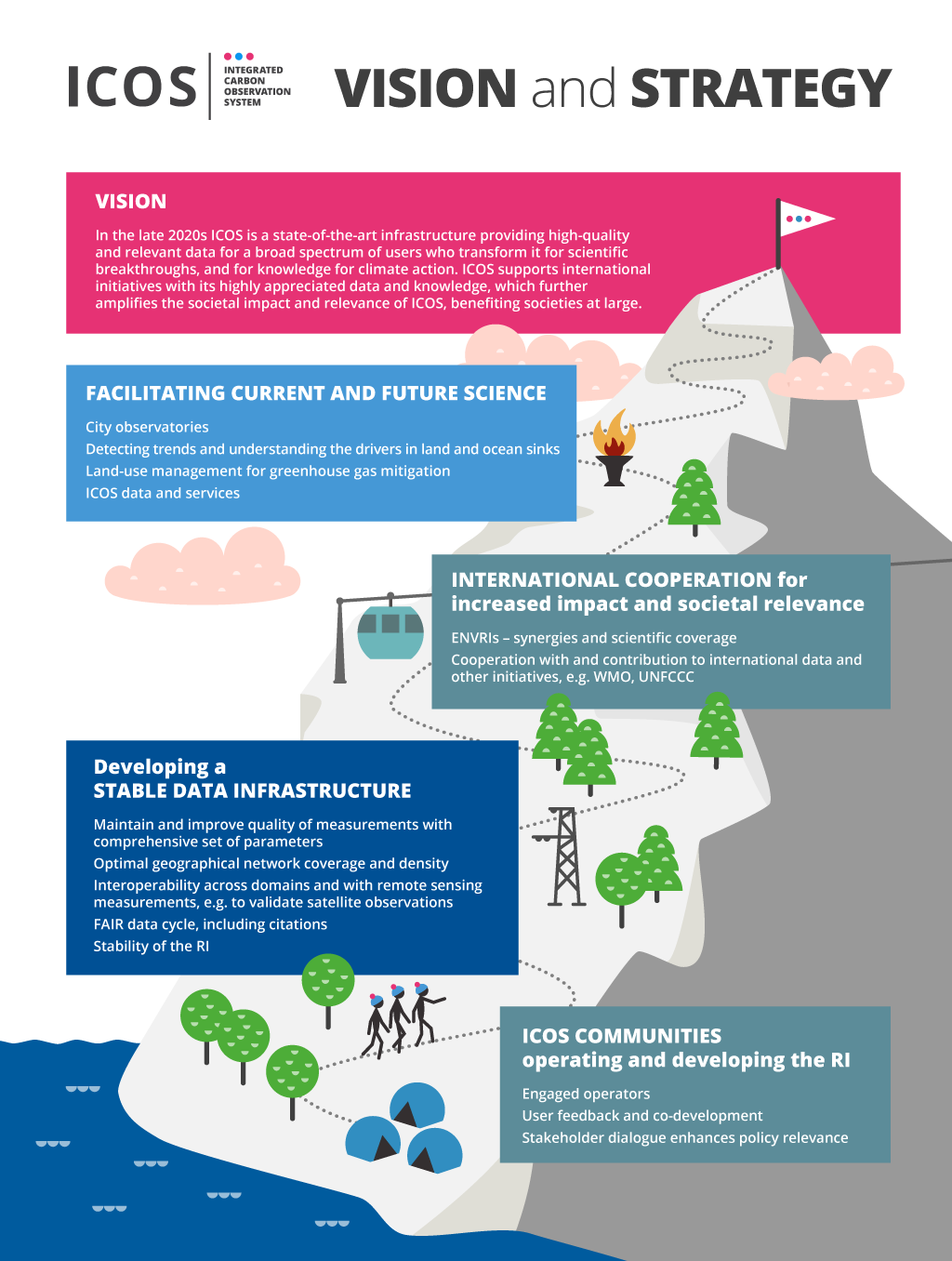 ICOS vision and strategy.