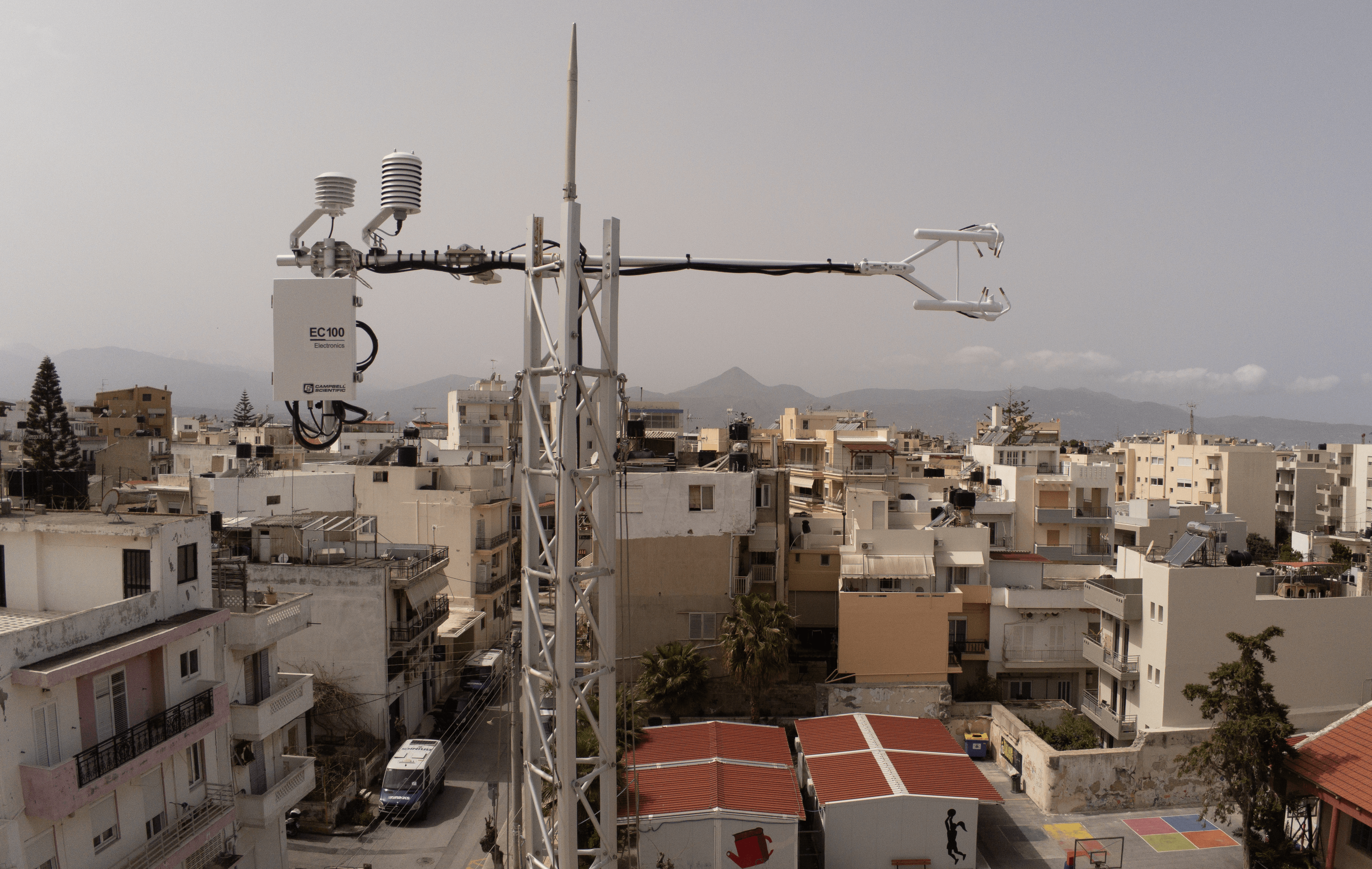 The ICOS Greece network is currently comprised of 4 sites: 1 Atmospheric and 3 Ecosystem. The Mediterranean region is regarded as an area significantly impacted by climate change, experiencing a faster rate of temperature increase compared to other parts of the world. With our network, we plan to address the lack of monitoring stations in the Mediterranean region, which will greatly enhance Greece's involvement and effectiveness in addressing crucial environmental concerns. 

The Finokalia environmental research station, located on the north coast of Crete Island, has been continuously operated by the University of Crete since 1993 with aerosol characterisation measurements. Its unique location in the Eastern Mediterranean far from any big city offers the unique opportunity to sample air masses which are not influenced by local sources, therefore providing a picture representative of the background conditions of the eastern Mediterranean.

Pertouli Ecosystem Station is in Pertouli University Forest to the north of Greece. The station was built in 2021 according to the ICOS Ecosystem Thematic Center protocols, collecting measurements of greenhouse gases such as CH4, and CO2 over the canopy of a naturally regenerated forest. Greece's other 2 Ecosystem stations are both located in Heraklion - Heraklion City Center Station (HECKOR), and Heraklion Residential Area Station (HECMAS). Both stations are equipped with an Open Path Eddy Covariance system (CO2, H2O fluxes) and a 4-component net radiometer. HECKOR's measurements provide very characteristic urban diurnal and seasonal patterns, indicative of the emissions from traffic and commercial activities in the northern part of the surrounding area, and from the residential activities in the southern part of the area. HECMAS's CO2 flux measurements also provide characteristic urban diurnal and seasonal patterns, indicative of the emissions from the residential activities of the surrounding area.

The ICOS Greece network consists of the following partners: Natural Environment and Climate Change Agency (NECCA), University of Crete (UoC), Foundation for research and technology – Hellas (FORTH), and University Forest Administration and Management Fund of the Aristotle University of Thessaloniki. 
Contact ICOS Greece
ICOS Greece Focal Point
Ioannis Gitas, Head of Unit, Professor 
Aristotle University of Thessaloniki
igitas@for.auth.gr