Goals
The overall goal of the INFRADEV-03-2016-2017 call was to provide Europe with a comprehensive landscape of sustainable Research Infrastructures helping to respond to challenges in science, industry and society. Describing the impact of Readiness of ICOS for Necessities of integrated Global Observations (RINGO) means therefore, analysing the impact the project has made on the Integrated Carbon Observation System (ICOS). In the concept of the RINGO project, we called the ability to further develop ICOS 'readiness' and defined different dimensions of readiness.
View the final RINGO project report
Results
1. Scientific readiness
To support the further consolidation of the observational networks and enhance their quality. This objective is mainly science-guided and has increased the readiness of ICOS Research Infrastucture (RI) to be the European pillar in a global observation system on greenhouse gases. This can be seen through the work carried out in Work Packages.
Work Package 1: Increasing the impact of ICOS
WP1 has improved the impact and scientific readiness of ICOS for meeting future challenges in European and global greenhouse gases (GHGs) budgeting, including top-down verification of he 21st UN Conference of the Parties on Climate Change (COP21) commitments. This has been achieved by:

•    Analysing the impact of current ICOS monitoring towards possible mitigation strategies, including their cost-effectiveness
•    Improving and supplementing the current observation networks of ICOS by improving sampling and measurement strategies for (i) monitoring fossil fuel carbon dioxide (CO2) and verification of its emission inventories, (ii) supplementary and stable isotope tracers analysed on flask samples for CO2 and methane (CH4) source apportionment and (iii) budgeting lateral carbon and GHGs fluxes via rivers, streams estuaries and ocean
•    Bridging current ground-based ICOS observations to satellite data via (i) Total Carbon Column Observing Network (TCCON) vertical GHGs profiling (ii) space-based air-sea gas exchange parameters and (iii) using ICOS ground-truth information and LIDAR for validation of biomass parameters through space-based imaging
Deliverables:
•    D1.1 Strategy document on increasing impact of ICOS including a recommendation to ESFRI for comprehensive impact analyses for environmental RIs
•    D1.2 Scientific-technical concept for requirements of a fossil fuel observation system including possible role of ICOS and resulting costs to be presented to EC, ESFRI and ICOS General Assembly
•    D1.3 An ICOS flask sampling protocol based on historical time series and high resolution footprint modelling
•    D1.4 Report describing the ideal and minimum requirements of an aquatic transport and fluxes observation system
•    D1.5 Scientific-technical Concept for the integration of European TCCON sites into ICOS and resulting costs
•    D1.6 Ocean-atmosphere flux NRT data calculation routine including satellite data streams on surface temperature, skin effects, wave state and wind speeds
•    D1.7 Revised scientific-technical protocol for standardized biomass observations in ICOS by means of ground Lidar (M42)
2. Geographical readiness
To enhance ICOS membership and sustainability, RINGO has supported interested countries to build a national consortium, promoted ICOS towards national stakeholders, advised on possibilities to use EU structural fund to build the infrastructure for ICOS observations and organised training to improve the readiness of the scientists to work inside ICOS.
Work Package 2: Enhancing ICOS membership and sustainability
Work Package 2 has fostered the capacity building in Research Infrastructure management, related scientific knowledge and Research Infrastructure human capital development in relevant regions. The work carried out in WP2 has increased the geographical coverage of the ICOS observations and trained new ICOS members to be fully in line with ICOS technical and scientific standards.
Deliverables:
•    D2.1 Report on enhancing membership strategy for ICOS ERIC including the online Handbook for Stakeholders
•    D2.2. Concept document on collaboration with countries and stations outside European Union
•    D2.3 Initial joint training (including gender issues related training) for research infrastructure managers (PIs) and other relevant stakeholders of the ICOS candidate countries (M18) and tailor-made trainings for the ICOS candidate countries throughout the project duration focused on important managerial and funding issues connected with the ICOS research infrastructure establishment and membership
•    D2.4 Online platform as part of ICOS webpages including technical and scientific training material
•    D2.5 Organisation of at least three training workshops and summer schools for the ICOS candidate representatives and other participants oriented on the scientific content related to the ICOS research infrastructure establishment and operation
3. Technological readiness
To further develop and standardize technologies for greenhouse gas observations necessary to foster new knowledge demands and to account for and contribute to technological advances.
Work Package 3: Technical developments
WP3 has explored the technological necessities to enable the scientific concepts developed in WP1. It comprised technical pilot studies or workshop-based conceptual studies that have provided clear guidance for further technical innovations within ICOS. The results have improved the sustainability of ICOS by providing a clear perspective for this to stakeholders and funding organisations.
Deliverables:
•    D 3.1 Specification for high accuracy in-situ vertical profile measurements including vertical profile retrievals of CH4 from the ground-based TCCON
•    D3.2 Report on implementation and technical realization of atmospheric measurements on the three VOS platforms (M20)
•    D3.3 Technological Handbook and Assessment Report on Implementation of ATC-conform atmospheric measurements of CO2 (and CH4) on VOS lines
•    D3.4 Technological Handbook and Assessment Report on CO2-ASV
•    D3.5 Protocol for non-CO2 eddy covariance measurements, QA/QC, data processing and gap-filling
•    D3.6 Proposition of a roadmap for enhancing ICOS Ecosystem sites to become sentinel sites in cooperation with other domain-specific ESFRI and global infrastructure
4. Data readiness
RINGO has improved data streams towards different user groups, adapting to the developing and dynamic (web) standards.
Work Package 4: Improving Data
Work Package 4 has increased the interoperability of ICOS data through a meta-data type registry and made legacy (per-ICOS) data available at the best possible level of quality including uncertainties.
Deliverables:
•    D4.1 ICOS data type-registry and unified meta-data base
•    D4.2 Ambient CO2 time series for the selected 10 measurement stations covering the period 2000-2015
•    D4.3 Reprocessed long term data series from 9 ecosystem stations
5. Political and administrative readiness
RINGO has deepened the global cooperation of observational infrastructures and with that the common societal impact through the development of the scientific, technical and managerial processes, and the deepening of the integration into global observation and data integration systems.
Work Package 5: Towards a Global Carbon and GHG observation system
WP 5 has developed a concept for a global carbon and GHG information system with partner organisations, and developed the ICOS Ocean Thematic Centre towards the European pillar of the Global Ocean Data Analysis Project (GLODAP) and SOCA. Furthermore, the work carried out in WP5 has developed  ICOS Ecosystem Thematic Centre towards the European pillar of FLUXNET, and ICOS Atmosphere Thematic Centre towards the European pillar of the World Data Centre for Greenhouse Gases (WDCGG).
Deliverables:
•    D5.1 Concept for ICOS involvement in carbon and GHG flagship inside GEO and IG3 IS program by WMO
•    D5.2 GLODAP and SOCAT services fully implemented at OTC
•    D5.3 Concept on data processing, management, and distribution in IG3 IS and GEO flagship
•    D5.4 Concept on standards for data collection, classification, description, processing and distribution and methods for data identification, traceability and sharing in FLUXNET
•    D5.5 Increased data flows and improved mechanisms for data use tracking by improved data identification towards global data streams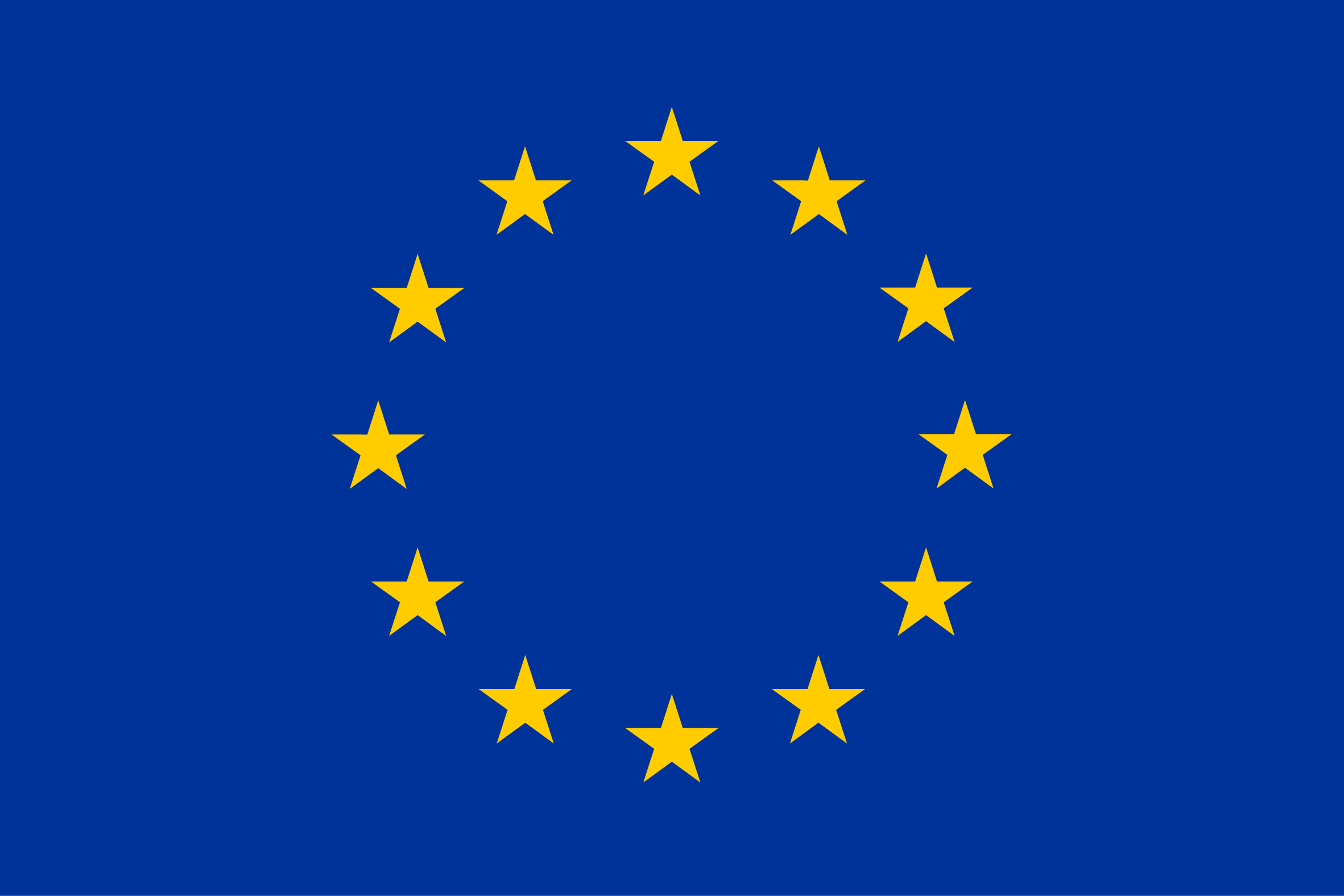 This project has received funding from the
European Union's Horizon 2020 research and
innovation programme under grant agreement No 730944.