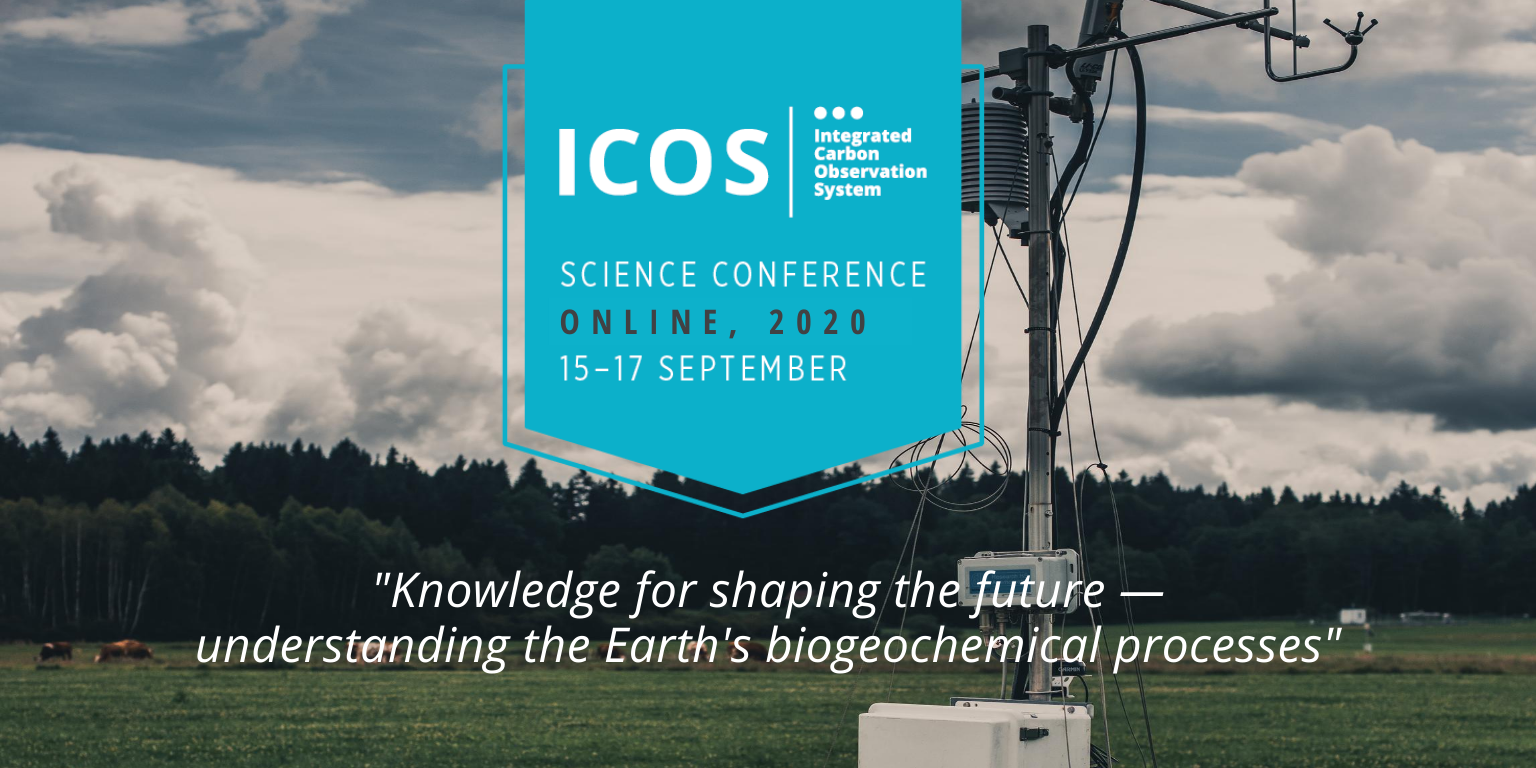 ID numbers in the 1–299 range denote submitted abstracts. ID numbers were assigned in order of submission. Some numbers are missing due to internal testing and withdrawal of abstracts during the review process.
ID numbers in the 300–399 range denote invited speakers. Of these, IDs 350–359 are reserved for the special RINGO session.
ID numbers in the 400–499 range denote abstracts which belong to the National Network and Thematic Centre Showcase.
101. Measuring isotopic N₂O, CO₂ and CH₄ soil flux with Cavity Ring-Down Spectrometer for soil flux measurements [link]
Poster
Main author: Shabaz, Muhammad (Swedish University of Agricultural Science)
Sub author(s): Gunnar Börjesson, Magdalena Hofmann, Jan Woźniak, Deirdre Mallyon, Nick Nickerson
Atmospheric concentrations of N₂O, CO₂ and CH₄ are currently steadily increasing, and soil processes are playing an important role in the nitrogen and carbon cycle. Stable isotope analysis of these trace gases is a valuable tool to better understand production and consumption pathways in soil and this process understanding will ultimately help to reduce greenhouse gas emissions from agricultural soils. Here we present the integration of two cavity ring-down spectrometers (CRDS) for continuous stable isotope analysis of N₂O, CO₂ and CH₄ with 12 automated soil flux chambers. The measurements were performed at a long-term field experiment site located at Ultuna, Uppsala, Sweden. The site has been in agricultural use (predominantly C3 crops) for at least 300 years before the establishment of the experimental trial. Nitrous oxide concentrations, bulk δ¹⁵N and δ¹⁸O as well as the site-specific isotopic composition (δ15Nα, δ15Nβ) were measured with a Picarro G5131-i CRDS instrument. Carbon dioxide and methane concentrations and the stable carbon isotope composition (δ¹³C) were measured with a Picarro G2201-i dual carbon isotope analyzer. The analyzers were coupled in parallel and integrated with 12 Eosense eosAC automated soil flux chambers coupled to an Eosense eosMX multiplexer. The chamber measurements were performed in a recirculation configuration. Each chamber was located on one of four fertilizer treatments (Unfertilized, Calcium Nitrate, Ammonium Sulphate, Calcium Cyanamide). We will present concentration, gas flux and isotope data from this field study and discuss the potential and technical considerations for continuous isotopic flux measurements in the field. We will also present a new soil flux chamber from Eosense, the eosAC-LT. This highly customizable chamber has a large footprint (0.21 m²) that is ideal for monitoring N₂O emissions, internal mixing fan and two auxiliary sensor ports. Customization features include transparent or opaque chamber designs and custom chamber height with optional stacking bases, allowing for observation gas exchange with vegetation and measurements of other ecosystem processes.
---
---
193. Comparisons of wind tunnel tests and field measurements for different sonic sensor head geometries [link]
Main author: Burgemeister, Finn (Meteorological Institute, University of Hamburg)
Sub author(s): Hans-Jürgen Kirtzel, Metek GmbH, GERMANY, Gerhard Peters, Consultant.
Accurate measurements of the atmospheric air flows are essential for the understanding of turbulent processes and for an adequate modeling. Since decades ultrasonic anemometers have been used as reliable and cost-efficient tools allowing continuous and unattended operation with high data availability in almost any weather conditions and at almost any accessible sites. From the very beginning of sonic anemometry, the influence of the unavoidable distortion of the wind flow at the sensor head structure was identified as one of the main constraints in view of the accuracy of the determined wind flow. The distortion causes not only a deformation of the streamlines with locally reduced or possibly even increased flows but it also generates artificial turbulent motions. Both effects (besides others) will somehow influence the derived results and the representativeness of the measurements. Moreover, the extend of flow distortion often varies depending on the specific site and atmospheric conditions which will complicate the comparison between different stations and the derivation of general conclusions. Consequently, a variety of different sensor head designs and methods of flow distortion correction was developed to minimize flow distortion effects. They were comprehensively investigated in both, wind tunnels and field comparisons. One class of sonics uses a rectangular arrangement of measuring paths including one vertical path for a direct measurement of the vertical wind component. These sensors show drawbacks during precipitation events when the vertically aligned sonic transducers are blocked or partially blocked by water drops. Another class of sonics use the today most common arrangement of three tilted measuring paths. They are not affected by precipitation, but they require a derivation of the vertical component from the tilted measuring paths. The new approach of the multi-path uSonic-3 MP uses sensor heads with 3 x 3 measuring paths. It allows redundant flow measurements along the involved paths and a selection of the path triple which is positioned advantageously windward of the sensor head structure. Furthermore, such path triple always comprises one vertical measuring path for a direct measurement of the vertical wind component. Results from measurements in different certified wind tunnels and from field tests with significant diurnal change of turbulence intensity are presented and compared with results from conventional sonic anemometers.