RINGO highlighted at the ICOS Science Conference 2020
11-9-2020
The highlights of the RINGO project will be presented throughout the 4th ICOS Science Conference 2020 on "Knowledge for shaping the future – understanding the Earth's biogeochemical processes". The event has an entire session (Session 17) dedicated to the RINGO. The conference takes place virtually from the 15th to 17th of September, 2020. Registration to the conference is free of charge, view the programme etc. here.
RINGO will be presented at the following sessions. For the full abstracts, click on the abstract numbers:
Tuesday 15th September
Plenary session (09:00-10:30 CEST)
Werner Kutsch: ICOS – European pillar of GHG observations
Parallel sessions (16:00-17:30 CEST)
Session 4: Fluxes at land-ocean atmosphere continuum, part I
16:54 | 130. Felgate, Stacey: Pan-European monitoring of land-ocean-atmosphere carbon fluxes along the aquatic continuum
Session 5: Bridging remote sensing and in situ GHG and related observations, part I
16:18 | 79. Demol, Miro: Terrestrial laser scanning, the future of forest mensuration at ICOS
16:36 | 138. Chen, Huilin: Comparisons of AirCore vertical profiles of greenhouse gases from an intensive RINGO campaign at Sodankylä, Finland
Session 6: Budgets, trends and other controls of GHG and atmospheric constituents, part I
93. Moreaux, Virginie: Can we see it? How in situ observation networks may detect environmental impacts on ecosystem biogeochemistry (poster presentation)
Thursday, 17th September
Plenary session (09:00-10:30 CEST)
Werner Kutsch: RINGO - Highlight
Parallel sessions (16:00-17:30 CEST)
Session 17: RINGO
The presentations in this special session showcase the RINGO project.
16:00 | 351. Shaukat, Sundas: Eddy covariance measurements: a (not so) standard method
16:18 | 352. Moreaux, Virginie: Early detection of the effects of a changing environment on ecosystems
16:36 | 353. Rehder, Gregor: Making Atmopheric measurements onboard SOOPs
16:54 | 354. Shutler, Jamie: Semi-automated near-real time (NRT) data pipeline for calculating atmosphere-ocean CO2 fluxes
17.12 | 350. Scholes, Bob: ICOS enhancing collaboration outside Europe – South Africa: Post-colonial, Decolonial and Global Science
All times in Central European Summer Time (UCT+2).
RINGO in Twitter: #RINGO_ghg
News archive
9-9-2020
Ocean carbon uptake widely underestimated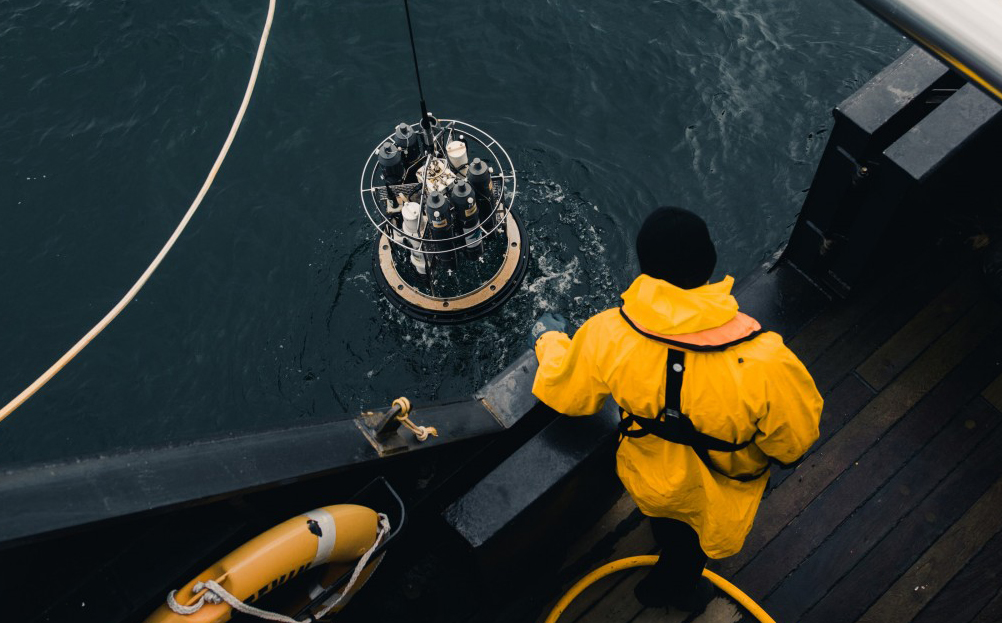 The world's oceans soak up more carbon than most scientific models suggest, according to new research. Previous estimates of the movement of carbon between the atmosphere and oceans, known as "flux", have not accounted for temperature differences at the water's surface and a few metres below. The new study includes this – and finds significantly higher net flux of carbon into the oceans.
The study, led by the University of Exeter, was co-funded by the EU Horizon 2020 project RINGO, 'Readiness of ICOS for Necessities of Integrated Global Observations'.
The study calculates carbon dioxide (CO2) fluxes from 1992 to 2018, finding up to twice as much net flux in certain times and locations, compared to uncorrected models.
"Half of the carbon dioxide we emit doesn't stay in the atmosphere but is taken up by the oceans and land vegetation 'sinks'," says Dr Andrew Watson, Professor at the University of Exeter's Global Systems Institute and the ICOS United Kingdom Focal Point.
"Researchers have assembled a large database of near-surface carbon dioxide measurements – the Surface Ocean Carbon Atlas – that can be used to calculate the flux of CO2 from the atmosphere into the ocean. Previous studies that have done this have, however, ignored small temperature differences between the surface of the ocean and the depth of a few metres where the measurements are made. Those differences are important because carbon dioxide solubility depends very strongly on temperature."
"We used satellite data to correct for these temperature differences, and when we do that it makes a big difference – we get a substantially larger flux going into the ocean." Professor Watson adds: "Our revised estimate agrees much better than previously with an independent method of calculating how much carbon dioxide is being taken up by the ocean.
"That method makes use of a global ocean survey by research ships over decades, to calculate how the inventory of carbon in the ocean has increased. These two 'big data' estimates of the ocean sink for CO2 now agree pretty well, which gives us added confidence in them," tells Professor Watson.
The paper, published in Nature Communications, is entitled: "Revised estimates of ocean-atmosphere CO2 flux are consistent with ocean carbon inventory." The paper is available at: http://dx.doi.org/10.1038/s41467-020-18203-3
11-7-2019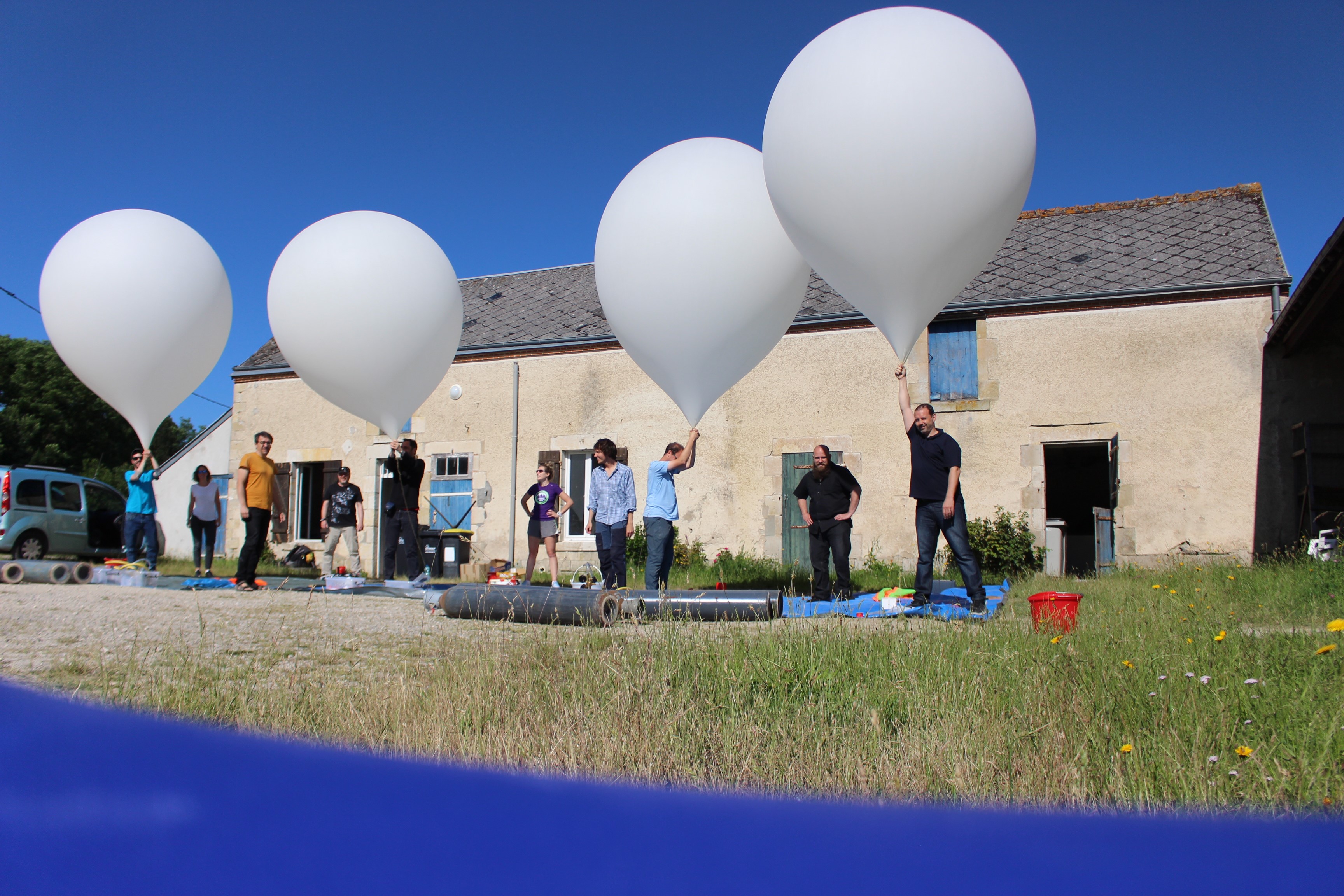 International AirCore campaign visited the ICOS Trainou station in France from 10th to 21st of June. The campaign was organised by the Laboratoire des Sciences du Climat et de l'Environnement (LSCE) and was part of the 'Readiness of ICOS for Necessities of Integrated Global Observations' RINGO project. The AirCore is an atmospheric sampling system (see the picture) that samples the atmosphere and preserve a profile of the trace gas from the middle stratosphere to the ground.
Seven groups from LSCE/LMD, NOAA/ESRL, University of Groningen, Goethe University Frankfurt, University of Bern, Finnish Meteorological Institute, and Forschungszentrum Jülich, with expertise in AirCores participated in the campaign. The aim is to compare the techniques developed by each institute, and to test new measurements or protocols. The two-week campaign completed successfully 30 vertical profiles up to 35 km. In addition to inter-comparisons on CO2, CH4 and CO measurements, the campaign carried out the first measurements of N2O and COS profiles. This is important in order to develop technological innovations such as a system for tracing altitudes by injection of a tracer gas in the AirCore, and compare the in-situ measurements of the 'Atmospheric Measurements by Ultra-Light SpEctrometer' (AMULSE) with three different AirCores.
In addition, the campaign was partly synchronised with the 'Monitoring of Atmospheric composition and Greenhouse gases through multi-Instruments Campaigns' MAGIC campaign, involving airborne measurements aboard the 'French Service of Instrumented Aircraft for Environmental Research' (SAFIRE) Falcon, total columns observations and AirCores at Aire-sur-Adour and ICOS Puy de Dôme sites.
Contacts: Michel Ramonet michel.ramonet ( at ) lsce.ipsl.fr and Thomas Laemmel thomas.laemmel ( at ) lsce.ipsl.fr
ICOS Marine Monitoring Station Assembly
19-3-2019
The ICOS Marine Monitoring Station assembly is organised in Southampton, UK, on the 18th March 2019. The assembly will be chaired by Thanos Gkritzalis (VLIZ) and Tobias Steinhoff (GEOMAR), incorporating the annual report of the ICOS Ocean Thematic Centre. Attendance is open to anyone associated with the ICOS Ocean observing network, potential Station PIs and technical staff and observers from the broader ICOS family.
ICOS Ocean Thematic Centre Industry–Science Observing Forum
19-3-2019
The first ICOS Ocean Thematic Centre Industry–Science Observing Forum focuses on bringing together the shipping industry and the science community to explore ways in which they can work together to understand global environmental change. The forum will be organised at the National Oceanography Centre (NOC) in Southampton, UK, on the 18th March 2019.
The ocean takes up about 25 percent of the carbon released by human processes such as fossil fuel combustion and land use change. However, this net uptake represents the small difference between the two large fluxes, and resolving accurately the ocean uptake of carbon requires large amounts of data from vast areas. Realistically, only the commercial shipping industry has the capacity to support the necessary observing effort and as a consequence our efforts to measure these fluxes continuously are dependent on observing systems hosted by commercial vessels.
The forum will bring together existing industry partners, potential new partners and the science community to celebrate ongoing successes, thank vessel operators and provide opportunity for future partnerships to evolve. The event is open to anyone with an interest in sea surface observing from commercial vessels. The registration is free-of-charge.
ICOS Symposium on the North Atlantic Carbon Cycle
18-3-2019
One-day symposium on the North Atlantic and associated marginal seas carbon cycle will be organised on the 19th March 2019 by the National Oceanography Centre (NOC) in Southampton, UK, in the framework of the RINGO ('Readiness of ICOS for Necessities of Integrated Global Observations') EU Horizon 2020 project.
The North Atlantic and associated marginal seas (Baltic Sea and Mediterranean Sea), play important role in the global carbon cycle due to their very active solubility, shelf and biological pumps. They also host to a diverse array of observing systems including 'Ship of Opportunity' based pCO2 systems, hydrographic sections, moored arrays, sediment traps, atmospheric samplers and Argo floats. The emerging suggestions point that significant changes are occurring in both circulation and biogeochemistry of these ocean systems.
The one-day symposium is designed to bring together the novel observations to view how the carbon cycle in this critical part of the globe is operating and changing. The symposium welcomes contributions from the areas of models, data, satellites and theory, in particularly those which span methodologies or which synthesise together diverse datastreams.
The event is open for all interested researchers and it is free of charge.
RINGO Annual Meeting 2019
20-22 March 2019
The annual meeting of the project RINGO ('Readiness of ICOS for Necessities of Integrated Global Observations') will be held from Wednesday 20th to Friday 22nd March 2019 at the National Oceanography Centre in Southampton, UK.
Venue:
National Oceanography Centre,
European Way,
Southampton,
SO14 3ZH
RINGO Annual Meeting 2018
24-01-2018
The annual meeting of the project RINGO ('Readiness of ICOS for Necessities of Integrated Global Observations') will be held in Belgium at the University of Antwerp, in the location of Hof van Liere from Tuesday 20th March until Thursday 22nd March, 2018.
The purpose of the meeting is to enhance and facilitate further progress of the RINGO project. This will be done through pleanaries on topics such as 'increasing the impact and integration of ICOS' and 'enhancing ICOS membership and sustainability'. The meeting will also include breakout workshops as well as presentations and discussions on mid-term reporting and dissemination.
Participation to this event is free of charge.
Are you lost, while trying to seek for the correct information?
21-12-2017
The first year of RINGO is coming to an end and during the one-on-one TelCos' held between the coordinator team and the task leaders, it came into our attention that RINGO is also used as an acronym that refers to Research Infrastructures Needs, Gaps, and Overlaps. It is another EU project which also has been granted the Horizon 2020 funding. It is addressing the issues related to strategic aviation and operate to improve existing and new research infrastructures to meat the goals set for flightpath 2050.
Albeit a bit of quirk of fate 'O' referring to "Overlaps". We the coordinators of the both RINGOs have agreed that it would be best, if we could discover possibilities how this sudden existence of the exactly same acronym could be converted into a positive feature for mutual benefits. Therefore, on behalf of the Readiness of ICOS for Necessities of integrated Global Observations – RINGO coordination teams' impression is that this has opened a unique opportunity to widen our dissemination scope. Hence, we have agreed to add each others website links to both project websites.
RINGO Kickoff meeting in Heidelberg
21-02-2017 -- 23-02-2017
Location: Kirchhoff Institute for Physics, Heidelberg, Germany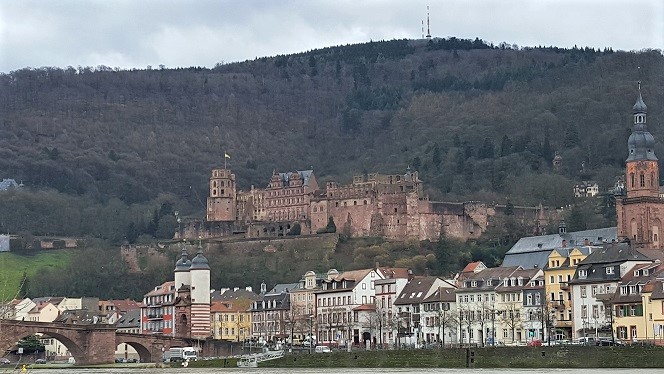 The European Commission funded H2020 project, Readiness of ICOS for Necessities of integrated Global Observations (RINGO) has been officially launched in Heidelberg from 21st to 23rd February 2017.

The Kickoff meeting gathered representatives from number of project partner organisations to discuss the activities, organisation and management of this four-year project, coordinated by ICOS ERIC.

RINGO aims at further development of ICOS Research Infrastructure by focusing on the RI's scientific, geographical, technological, data-related as well as political and administrative readiness to further strengthen the quality of operations and the level of impact.
RINGO Kickoff meeting agenda
Tuesday 21.2.2017
12.30-13.20 Welcome words and introduction of RINGO concept and aims (Werner Kutsch, ICOS DG and RINGO coordinator)
13.20-15.20 The World Café (TWC)
15:45-17:00 Risks of RINGO
Wednesday 22.2.2017
9:00-12:00 Work Packages
•    9:00 WP1 (Ingeborg Levin)
•    9:20 WP2 (Jiří Kolman)
•    9:40 WP3 (Timo Vesala)
•    10:00 WP4 (Alex Vermeulen)
•    10:20 WP5 (Eija Juurola)
10:35-12:00 WP6 including project management (tools, platforms, techniques, ECAS protocols, definitions of responsibilities of partners, Evi-Carita Riikonen)
12:45-14:30 Dissemination and Exploitation actions (Gorana Jerkovic)
15:00-17:00 Individual meetings of Work Packages and Tasks
Thursday 23.2.2017
9:00-11:00 RINGO General Assembly meeting (Chair: Werner Kutsch, Rapporteur: Evi-Carita Riikonen)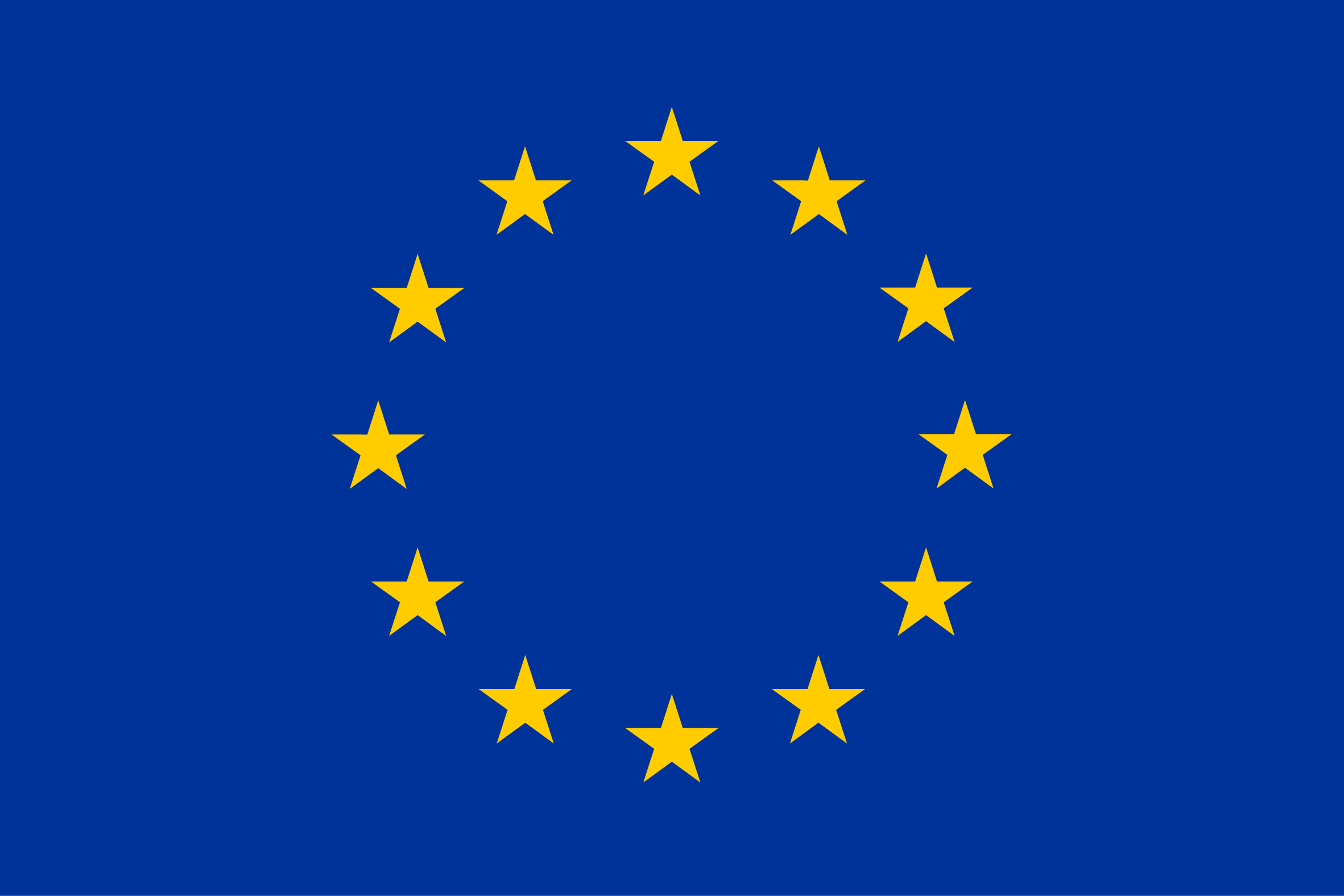 This project has received funding from the
European Union's Horizon 2020 research and
innovation programme under grant agreement No 730944.