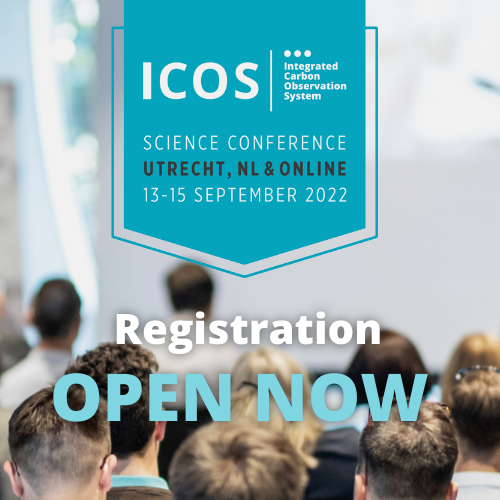 It is our pleasure to announce that the registration for ICOS Science Conference 2022 is now open! The conference is fully hybrid, and takes place 13-15 September at Tivoli, Utrecht, the Netherlands, and online.  
There are two options for participation - in person and remotely. In both options attendees are able to listen and ask questions during the plenaries, parallel and poster sessions. More information on the registration fees, rules and disclaimers can be found on the registration page.
ICOS Science Conference 2022 participant registration is organised through a platform called Oxford Abstracts. In order to get access to the submission form, the participant needs to create an account on the platform. We recommend you use your professional email address to create this. (note: if you already have an account on the platform, for example because you have also submitted an abstract for the conference, please do not create a new account) 
In addition to the scientific programme, on Friday 16th September after the conference has finished, three excursions will be organised at an additional cost for those who are interested in visiting ICOS stations. Descriptions of these excursions are available here. Please note that the capacity of each excursion is limited, and each excursion takes the entire day - hence it is not possible to attend more than one of the excursions. Furthermore, it will not be possible to purchase any additional admissions to the conference dinner or excursions after the registration form has been submitted and the payment has been confirmed.
We are looking forward to seeing you in September, either in person or online!
The ICOS Science Conference organising team