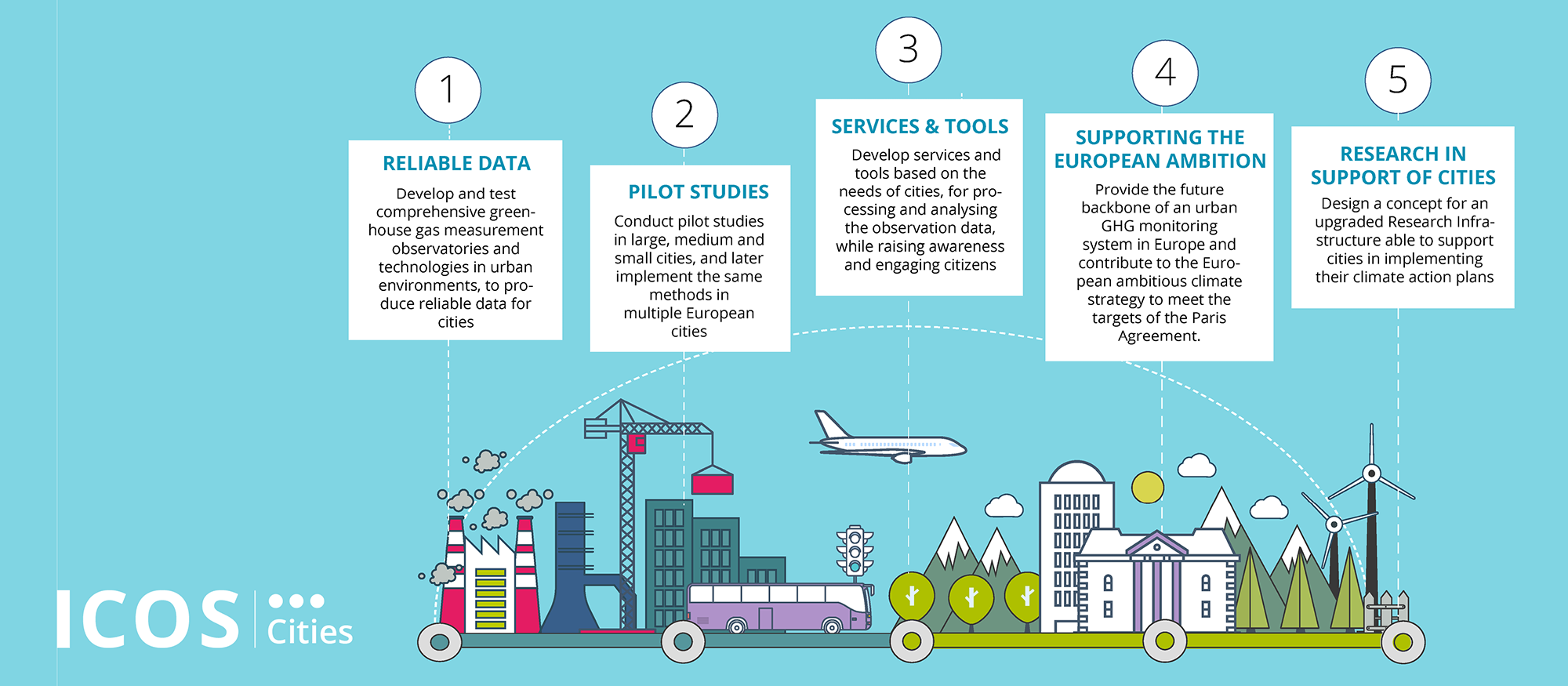 Urban areas contribute to a large share of global and European fossil fuel emissions - cities are therefore at the heart of emission reduction efforts. The ICOS Cities Horizon 2020 project develops systematic observations of greenhouse gas emissions in urban areas.
ICOS Cities brings together and evaluates the most innovative measurement approaches of greenhouse gas emissions in densely populated urban areas. The project supports the European Green Deal and aims at developing useful tools and services for cities in support of their local climate action plans.
SCIENTIFIC APPROACH
State-of-the-art instrumentation and innovative developments
Internationally agreed and standardised measurement protocols to the improvement of which the project will also contribute
Europe's top scientists from prominent research organisations
An international Science Advisory Board gathering some of the world's top-notch researchers in the field of greenhouse gas measurements in cities

SOLUTIONS THAT FIT THE NEEDS
Co-designing the services based on users' needs: user involvement e.g. through interviews of city officials and policy-makers, co-design workshops etc.
Results of attitude surveys of the pilot city citizens feed into the solutions and concepts created
Policy briefs and guidelines for cities and national policy-makers
Creation of educational materials for schools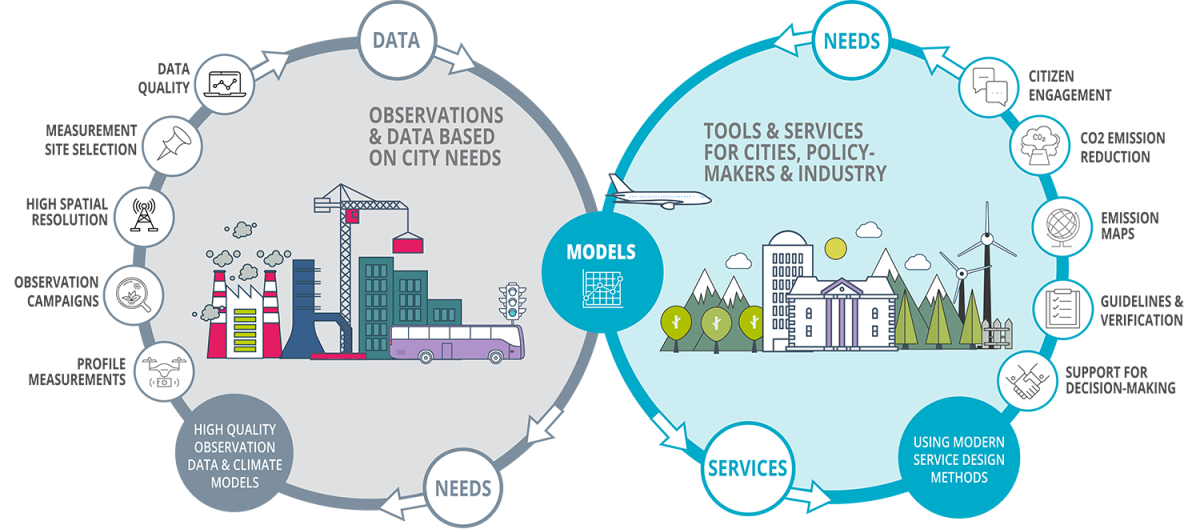 PILOT CITIES & CITY NETWORK
Three cities,Paris, Munich and Zurich, were selected as pilot cities for the project, by an international panel of scientists. The selection was made based on the cities' climate action plans, current policies and climate ambition, in addition to their contribution to improve the existing greenhouse gas inventories
The project closely collaborates with the cities in order to design relevant climate services and tools based on the city needs.
12 additional cities covering the European continent are supporting the project: Antwerp, Barcelona, Basel, Brno, Athens, Copenhagen, Heidelberg, Helsinki, Krakow, Rome, Rotterdam and Porto.  The cities provide a diversity of profiles in terms of geography, population, and economic activity. They give feedback and share experiences throughout the project, while highlighting the needs of European cities in terms of climate action.