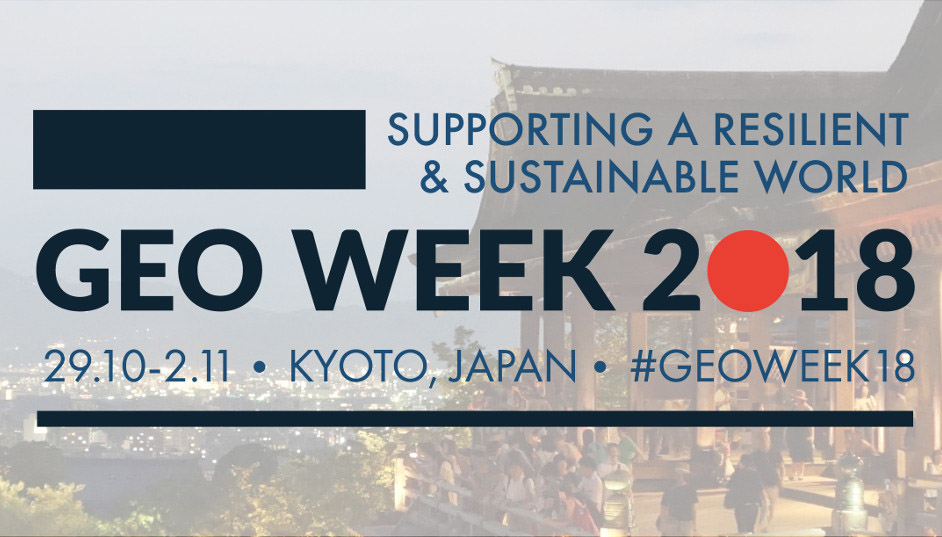 Africa, Japan, global policies – how are these related to European in situ observations? The answer is science, and the research infrastructures that provide the observations and data. Systemising observations has become an important topic all over the world. It has also attracted interest from funders and decision-makers. Research infrastructures offer the structure for putting different pieces together for informed policies. These topics are in the highlight of the Group on Earth Observations (GEO) Week 2018 in Kyoto, Japan from the 29th October to 2nd November 2018.
ICOS has become the European landmark for carbon and greenhouse gas observations. Working together with other organisations in the fields of science and policies has given us insight in how these interactions could be strengthened. The experience gained in becoming an operational, distributed research infrastructure provides fruitful ground for supporting these efforts also in other continents. ICOS will engage in the relative activities during the GEO Week plenaries and side events together with partners e.g. from the The United Nations Framework Convention on Climate Change (UNFCCC), Intergovernmental Panel on Climate Change (IPCC), and Long Term Ecological Research (LTER) Network.
Come and meet ICOS at the side events titled 'Translating the Paris Agreement into observational needs', 'Towards integrated in situ ecosystem observations', and 'EU Africa cooperation in Earth Observation'. ICOS will also have a photo exhibition at the GEO Exhibition Hall from 30th October to 1st November, where it showcases photographs from the #ICOScapes Campaign highlighting unique environments and the work of scientists in 12 ICOS greenhouse gas measurement sites in Europe.
It has already become a tradition that ICOS plays a key role also in the activities organised by the Environmental Research Infrastructure (ENVRI cluster). This time by having a side event, titled 'In-Situ observations by European Research Infrastructures for Sustainable Development: The ENVRI approach', as well as by organising the ENVRI community booth at the GEO Week Exhibition. Come over and have a chat about ICOS' role in the overall environmental domain.
Usually, GEO live broadcasts some of the side events as well as makes them available for later view. More information on the GEO Week's website. Expecting lively discussions and exciting outcomes – come and contribute or stay tuned!