The #ICOScapes photo campaign raises awareness about climate change and greenhouse gas measurements in Europe through photographs and videos. The photos are taken by the famous nature and wildlife photographer Konsta Punkka during his visits to the ICOS stations.
You can follow and discuss about the #ICOScapes campaign on Instagram, Youtube and Twitter with a hashtag #ICOScapes, or you can leave us a comment below the virtual exhibition.
Virtual #ICOScapes Photo Exhibition
Visit to the virtual #ICOScapes exhibition by clicking "Enter exhibition" or "Start guided tour" below:
Stations in the campaign
The #ICOScapes campaign has travelled to 12 European countries. Click the tokens in the map to learn more about the locations.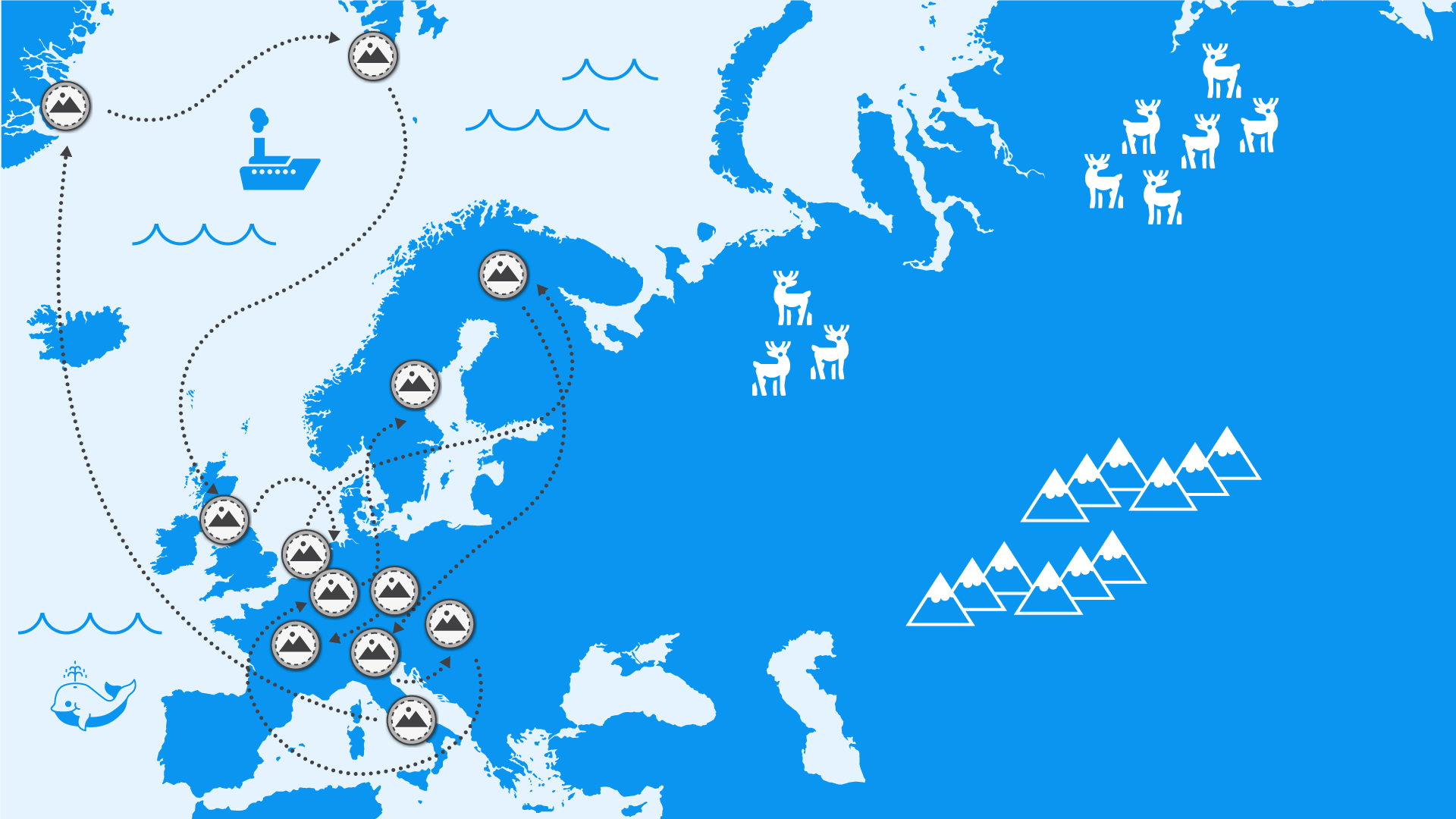 Exhibition dates and venues
Current & upcoming exhibitions
26 April 2021–31 December 2022, virtual #ICOScapes Photo Exhibition.
Past exhibitions
January–February 2022, Pallastunturi Visitor Centre & Yllästunturi Visitor Centre Kellokas, Finland.
December 2021, Fell Lapland Visitor Centre, Finland.
3–23 March 2020, Paris-Saclay University Library, Saclay, France.
23 January–15 March 2020, Finnish Natural History Museum, Helsinki, Finland.
17 January–26 June 2020, Ministry of the Environment of Finland, Helsinki, Finland.
15 September–15 October 2019, Federal Ministry of Transport and Digital Infrastructure, Bonn, Germany.
15 August–15 September 2019,  German Weather Service, Offenbach, Germany.
26–30 June 2019, Klima Pavillion, Jena, Germany.
4–26 March 2019, Versailles Saint Quentin University, Guyancourt, France.
29 October–2 November 2018, GEO Week 2018, Kyoto, Japan.
11–14 September 2018, the 3rd ICOS Science Conference, Prague, Czech Republic.
10 September 2018, the Czech Parliament, Prague, Czech Republic.
 
If you are interested in getting #ICOScapes exhibition to your facilities, please contact icos-comms (at) icos-ri.eu