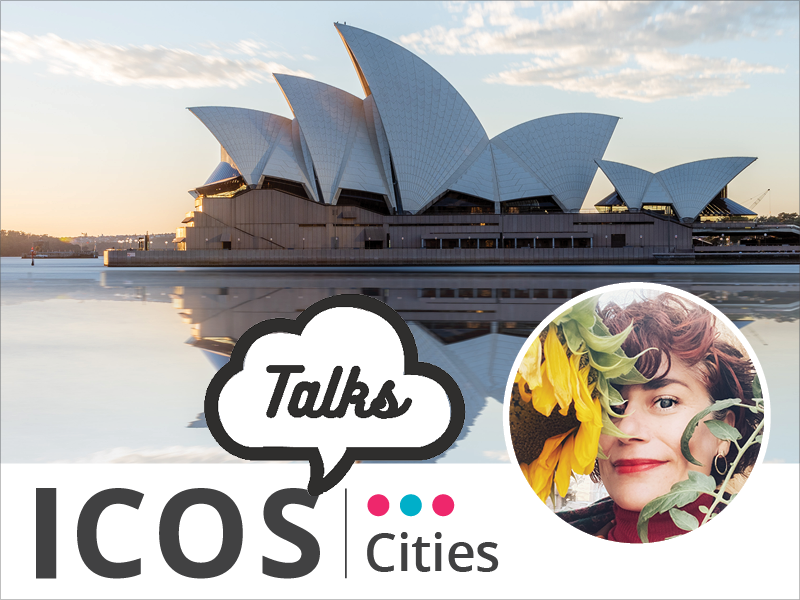 TIME: Wednesday 9 March 2022 at 9 am CET
PLACE: ZOOM (ONLINE)
VIDEO RECORDING: PLAY VIDEO
PRESENTATION: OPEN PDF

THE TOPIC
In the face of climate change, cities will be one of the primary focuses of global action this decade. Cities will need to engage in a significant and rapid process of transformation as they decarbonise their economies and adapt to climatic changes that are already becoming evident. This transformation will involve both existing urban infrastructure and established urban patterns of living.

In Australia, researchers have envisioned possibilities for the physical form and urban lifestyles of Australian cities in 2040, on the assumption that they achieve at least an 80% reduction target in greenhouse gas emissions and have addressed vulnerabilities that arise with changes in climate and extreme weather events.
In this ICOS Cities Talk, Dr. İdil Gaziulusoy will present the process and outcomes of the project 'Visions and Pathways 2040' VP2040 - a research and engagement program to develop visions, scenarios and pathways for transforming Australian cities to achieve rapid decarbonisation as well as increased resilience in the face of climate change.

THE SPEAKER
Dr. İdil Gaziulusoy is a sustainability scientist and a design researcher. She is Assistant Professor of Sustainable Design and leader of NODUS Sustainable Design Research Group at Aalto University, Finland. İdil's research focuses on imagining sustainable, equitable and resilient future systems through various approaches in design research and developing interventions to achieve these proposals. Her work is concerned with socio-technical and socio-ecological systems with a particular focus on production-consumption systems, businesses and cities.

ICOS Cities Talks is a new webinar series on greenhouse gas measurement and climate change in urban landscapes. In the series, international experts representing various fields will present a current topic for 30 minutes, followed by a Q&A session and a discussion. Check out all the ICOS Cities talks here!