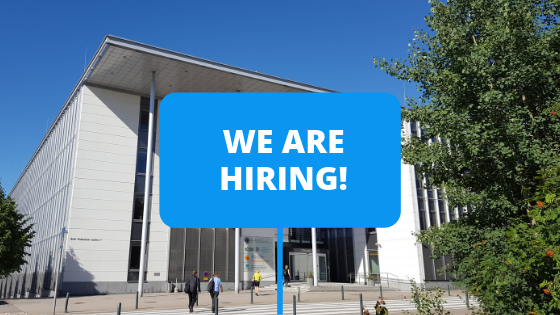 ICOS is now looking for a part-time Communications Assistant to join in the ICOS Communications team in Helsinki. You will report to the Head of Communications at ICOS.
Your role includes:
Maintaining the ICOS website with creating content and doing updates
Creating and planning social media content, participating in SoMe strategy creation
Producing content and materials to communicate about ICOS, such as news, images, newsletters, leaflets.
We expect from you:
Fluency in written and spoken English
Excellent communications and writing skills
Experience in producing content to websites, social media and other channels
Experience in handling social media channels, and using web content management systems
Good knowledge of MS Office, basic skills in image processing and creating visual materials (Adobe software)
1-2 years of experience in communications or marketing
A University of Applied Sciences degree in communications, marketing or other applicable field
As a person, you can work under pressure and you have good organising and prioritising skills. With your open and positive mindset, you feel comfortable working in a changing environment, and are able to learn new digital tools quickly. You have an ability to work relatively independently and as a part of the team.
We offer you:
A possibility to use your skills and energy for a good cause
A lot of opportunities to grow and learn and to develop communications together with the team
An international ICOS team with good team spirit and colleagues supporting each other
Instructions and additional information
Location: Kumpula, Helsinki
Work extent: part-time (60-80%) and temporary till May 2020 (continuation might be possible).
Starting date: according to agreement
This position is filled through a staffing agency. Please leave your application with your salary request through StaffPoint website.