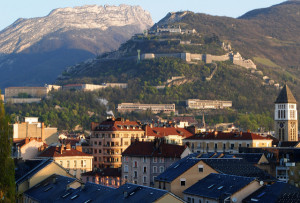 The 1st EU Environmental Research Infrastructures – Industry Joint Innovation Partnering Forum
Dates: 18th – 19th May 2017
Location: MINATEC, Grenoble, France
As part of the forthcoming 4th ENVRI week in Grenoble, France, the very first EU Environmental Research Infrastructures–Industry Joint Innovation Partnering Forum will be organised from 18-19th May 2017. More information on the 4th ENVRIweek will follow up soon.

Themes of the meeting:
Emerging technologies: opportunities for new public-private partnerships and projects in the European Research Area in air, water and earth environmental monitoring instrumentation, technologies and data value-added applications market
Standardization, conformity and certification: Research Infrastructure value-added services to industry to help shortcut compliance with EU and international environmental directives and standards and access global markets
Sharing of Research Infrastructure–Industry innovation cooperation best practices, case studies and success stories
Cooperation in new EU research programs and projects addressing climate change, geohazards, pollution, energy efficiency and resource recovery
New products and technologies will also be presented at the exhibition.
Participation in the event is free-of-charge and open to all interested research infrastructures and small and medium-sized enterprises (SMEs). Industries are encouraged to take part in the short survey to express their interest in the event by Feb 28th 2017.
For further information, please contact ENVRIplus co-coordinator Paolo Laj paolo.laj@univ-grenoble-alpes.fr

Picture by Vinicius Pinheiro / CC BY-SA 2.0