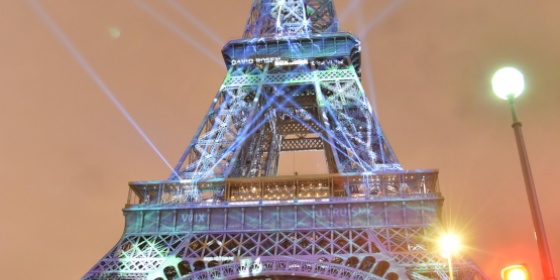 ICOS RI, together with University of Helsinki, University of Lund and University of Bergen, has organised COP21 side event entitled 'Trust but Verify: Towards a Comprehensive Global Observation, Information, and Verification System'.
The aim of this event held at the COP21 Nordic Pavilion in Paris on Tuesday, 1st December, was to emphasize the strong need for a comprehensive and well organized scientific observation system on carbon and greenhouse gases in order to support mitigation and adaptation.
The panelists, which included Barbara Ryan, the Secretariat Director of the intergovernmental Group on Earth Observations (GEO) and Phil DeCola from Integrated Global Greenhouse Gas Information System (IG3IS), discussed an important role that science plays in interpreting the data and generate knowledge from observations.
ICOS RI also took part in the European Commission COP21 side event called 'Open EO Data, Knowledge and Services for a Climate Resilient Society – a Case for Africa' on Thursday, 3rd December in the COP21 EU Pavilion.