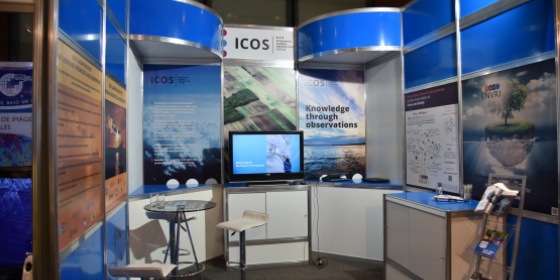 ICOS RI delegation attended The Twelfth Plenary Session of the Group on Earth Observations (GEO-XII) which took place in Mexico City at the beginning of November.
The GEO 2015 Mexico City Ministerial Summit also took place at the Mexico Ministry of Foreign Affairs as well as number of side events.
As a parallel event, there was also organised the GEO exhibition which was held at the Hilton Reforma in Mexico City in conjunction with the Latin America Geospatial Forum 2015 exhibition.
ICOS RI used its booth at the GEO-XII exhibition to promote number of activities and projects including ENVRIplus and GEO Flagship Initiative for carbon and greenhouse gases observations.