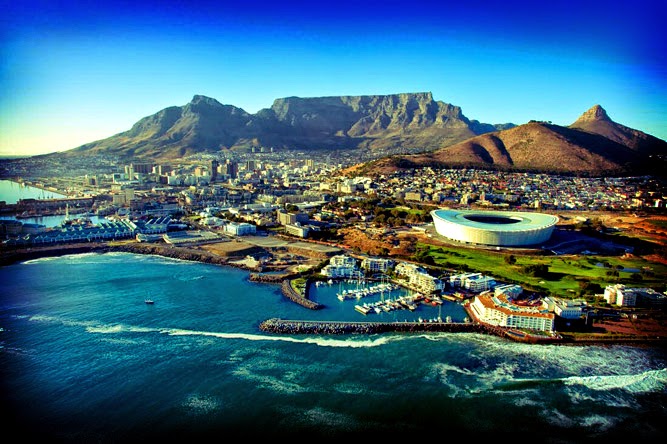 The ICOS ERIC has presented its pan-European and global cooperation activities at the ICRI 2016, international research infrastructure conference which took place in Cape Town, South Africa, from 3 to 5 October 2016.

The ICRI - International Conferences on Research Infrastructures is a global forum in the Research Infrastructures domain which is providing unique opportunities to share insights in this field from around the world, promoting international cooperation.

This year's conference has been co-organized by the European Commission and the South African Department of Science and Technology (DST), who's minister Naledi Pandor as well as EU Commission Director-General for Research and Innovation, Robert-Jan Smits, the EU Ambassador to South Africa, Marcus Cornaro, and Finnish Member of European Parliament, Henna Virkkunen attended some of the conference's plenaries, presentations and side events.

ICOS presented its activities at the ICRI2016 through presentations, conference exhibition as well as by co-organizing fringe event together with ILTER and SAEON, in cooperation with the EU H2020 projects ENVRIplus, COOP+ and SEACRIFOG.

The event, entitled Observing the Anthropocene – Global infrastructure cooperation on environmental challenges, has been organized at the South African Astronomical Observatory and included Johan Pauw from SAEON, Hank Loescher from NEON, Michael Mirtl from LTER and ICOS ERIC Director General Werner Kutsch as a main speakers who emphasized importance of the global cooperation between environmental research infrastructures.

The purpose of this event was to promote the global connectivity and interoperability of the various environmental research infrastructures as well as to evaluate possible synergies in technical standardization, co-location and data organization as well as gaps and limitations.

Find out more about ICRI 2016
 

Naledi Pandor, South African Minister of Science and Technology, and Robert-Jan Smits, European Commission Director-General for Research and Innovation, visiting the ICOS booth at ICRI2016.