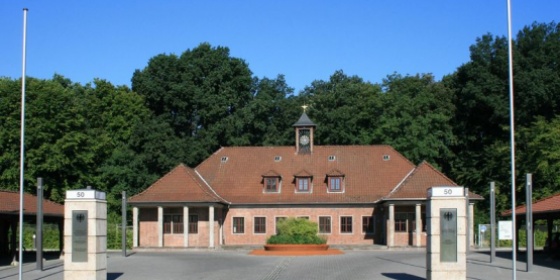 The Institute of Climate Smart Agriculture (AK), one of 14 specialized institutes of the Johann Heinrich von Thünen Institute, Federal Research Institute for Rural Areas, Forestry and Fisheries, is looking to appoint a Research Scientist as an overall coordinator for the long-term research infrastructure ICOS-D, who also leads the scientific contribution of the Thünen Institute to the ecosystem program beginning from 1st of January 2016.
ICOS-D is the German contribution to the ICOS RI and consists of three observational networks (atmosphere, ecosystems and ocean) and the Central Analytical Laboratories (CAL). The coordination of the ICOS-D consortium is attached to the Thünen Institute of Climate Smart Agriculture which also conducts parts of the ecosystem program.
Job description:
• Overall coordination of the project, development of future ICOS research strategies.
• Representation of the consortium to other scientific institutions, the federal ministry of food and agriculture, other involved federal ministries and the European bodies of ICOS as "National Focal Point".
• Support of the national steering committee of ICOS-D, preparation and organization of regular meetings of the national bodies
• Maintaining and scientific leading of the long-tem measurements at the Gebesee research site
and securing the data transfer to the Ecosystem Thematic Centre (ETC) and to the Carbon Portal (CP)
• Establishing additional research sites and related specific research programs
• Development and coordination of new research projects at the ICOS sites
• Writing of scientific publications and project reports
• Maintenance of the ICOS-D web pages, edition of the ICOS-D newsletter, and preparation of products for public relations and policy consultation Profile
• University diploma and PhD degree in meteorology, agricultural sciences, forestry, soil or environmental sciences, geo-ecology, geography, biology or related disciplines.
• Basic knowledge in atmospheric chemistry, meteorology/climatology, ecophysiology and oceanology
• Experience in working with large international research networks
• Experience in micrometeorological measurements and greenhouse gas measurements
• Profound knowledge in transfer and exchange processes of C and N compounds in plant, soil and atmosphere
• Excellent cooperation and communication skills and team spirit
• Excellent skills in team leadership
• Fluency in English and German
• Scientific creativity shown by a track record of original and innovative research
The working contract and labour conditions are based on the German collective agreement for the public service (TVöD). The salary will be according to wage group 14 TVöD. Part-time employment is
generally possible. For additional information candidates should contact:
Prof. Dr. Heinz Flessa on +49 531 596 2601 or e-mail: heinz.flessa@ti.bund.de.
More information about Thünen Institute-AK: www.ti.bund.de/ak.
Interested candidates should send their applications, including motivation letter, CV, list of publications and research projects, copies of relevant certificates, list of references referring to ICOS-D before 1st October 2015 preferably via email: ak@ti.bund.de or to:
Johann Heinrich von Thünen-Institut
Institut für Agrarklimaschutz
Prof. Dr. H. Flessa
Bundesallee 50,
D 38116 Braunschweig