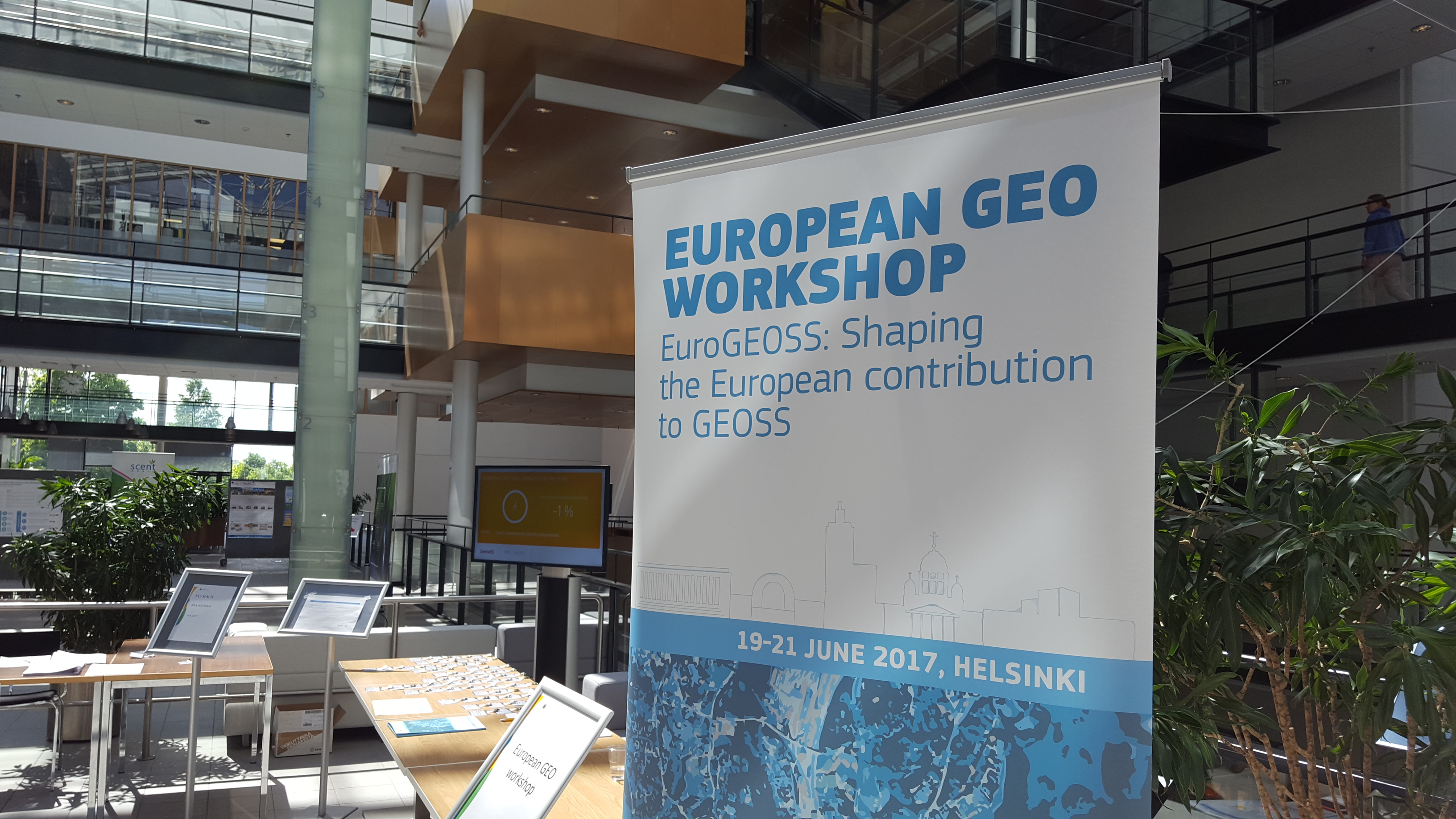 ICOS participated in the Group on Earth Observations (GEO) event European GEO Workshop - EuroGEOSS: Shaping the European contribution to GEOSS taking place in Helsinki from 19th to 21st June 2017. The workshop brought together European institutions and consortia involved in building the Global Earth Observations System of Systems (GEOSS). The 11th European GEO workshop was organised jointly by the European Commission and its Executive Agency EASME, and the Finnish Meteorological Institute (FMI).
At the event, ICOS ERIC Director General Werner Kutsch gave a presentation titled ICOS and the GEOSS initiative on Carbon and Greenhouse Gases: Integration across domains at the panel discussion. The aim of the session was to understand the key observational gaps of the in situ component of ecosystem atmospheric observations at the global scale, create new ideas of the comprehensive measurement concepts and to enhance collaboration between continents towards common in situ data formats and data products.
ICOS is contributing to GEO and GEOSS by co-coordinating the initiative in the GEO Work Programme 2017–2019 called GEO Carbon and Greenhouse Gas Initiative that aims towards the integration of greenhouse gas data and information across the domains at the global level. The initiative acts as a platform that facilitates and stimulates planning and implementing of strategies and joint activities providing comprehensive knowledge on changes in the global carbon cycle and greenhouse gas (GHG) emissions which enables the evaluation of the mitigation activities against climate change.
#EGW2017: 'We research infrastructures are ready to share our experience in the #EuroGEOSS context' says ICOS DG @wlkutsch @ENVRIplus pic.twitter.com/3nyXfQLJiw

— ICOS RI (@ICOS_RI) June 21, 2017