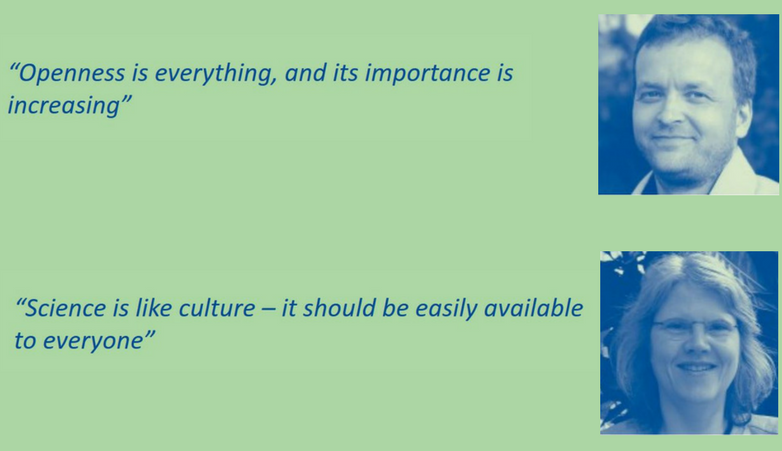 Maggie Hellström, data management specialist at ICOS Carbon Portal in Sweden, and Ari Asmi, ENVRIplus director and open data expert at ICOS ERIC in Finland, were recently chosen as two out of 14 European Open Data Champions by SPARC Europe.
SPARC's (The Scholarly Publishing and Academic Resources Coalition) European Open Data Champions is a service intended to highlight individuals (champions) who stand out in their efforts to promote open access to data in the European academic community.
On their web page, SPARC Europe writes that "While support for Open Data continues to build at a policy level, it is the research community, senior administration and library community who are needed to bring about the cultural change necessary to embrace a new scholarly communication system."
Among the champions are professors, senior and early career researchers as well as administrators.
SPARC Europe's interview with Maggie Hellström on what still needs to be done for more Open Data and better research data management
SPARC Europe's interview with Ari Asmi on how he inspires the academic community