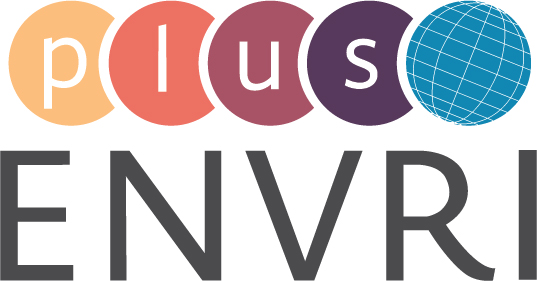 ICOS (Integrated Carbon Observation System) is the European Research Infrastructure (RI) providing high-precision data on greenhouse gases. Our aim is to provide knowledge through observations. We are serving Earth System Science as well as societies and political decision makers. Our data comprise atmospheric concentrations, emissions and sinks of greenhouse gases, biogeochemical cycles in terrestrial ecosystems, oceans and atmosphere and related research (http://www.icos-ri.eu/). ICOS is a landmark of the European Strategic Forum on Research Infrastructures (ESFRI) and aiming to become an important part of the global observation system on climate and greenhouse gases.
ICOS is coordinated by a European Research Infrastructure Consortium (ICOS ERIC) with statutory seat in Finland. The Head Office (HO) of ICOS ERIC, located in Helsinki, supports the central aims of ICOS ERIC to coordinate, develop, monitor and integrate the activities of ICOS RI by facilitating the work of the Director General (DG), the Research Infrastructure Committee and the General Assembly. The HO is led by the Director General.
ICOS ERIC is going to take over the coordination of the ongoing H2020 Project ENVRIplus clustering the European Environmental Research Infrastructures from the University of Helsinki and is therefore looking for a
Junior officer as project manager for ENVRIplus with additional tasks in the general ICOS outreach activities and public relations and other projects' communication.
The Junior Officer will be affiliated at the Head Office Unit 3 'Communications' based in Helsinki.  The position is a full-time, temporary position until 30th of April 2019. The position can be filled immediately. The present holder of the position will most probably re-apply.

Tasks of the Junior Officer include
document preparation and management,
meeting organisation and support,
other general coordination tasks to support the ENVRIplus project activities such as preparing reporting and supporting communication with the project beneficiaries and stakeholders,
communication activities related to the infrastructure cluster including organisation of ENVRI Community platform,
organise ENVRI cluster presence in international conferences,
support of the general communication of ICOS and other projects in which ICOS is involved.

Profile:
The successful candidate should hold a university degree and have expertise in the field of European research infrastructures and in communication and management activities of European Union funded (e.g. H2020) projects. Experience in project internal communications (email list coordination, virtual and physical meeting organisation, project management platform management) and external communications (newsletter creation, social media and webpage management) are mandatory. Experience in Activecollab environment and on the European environmental research infrastructure landscape is a benefit, as is experience on graphic design management.

He/she should have good skills to work within an international community, flexible approach to varying tasks, good organisational- and administrative skills, ability to work under pressure, organising and prioritising tasks in order to meet tight and compelling deadlines, ability to work in a team, as well as autonomously and manage own workload. Innovative approach to communication activities is a benefit. A successful candidate should have a high degree of motivation and ability to work towards a common long-term goal and experience in planning and organizing meetings and workshops. Fluency in English is a mandatory requirement.
The starting salary range will be 3800 – 4000 Euros but own ideas can be expressed. There is a four-month trial period. ICOS ERIC is an equal opportunity employer.
Applications should be in English and electronically. They should be addressed to the Director General (werner.kutsch@icos-ri.eu):
ICOS Head Office
Dr Werner Kutsch, Director General
Erik Palménin aukio 1
FI-00560 Helsinki
Further information on the position can be acquired via email to the address recruitment@icos-ri.eu.
Further information about ICOS in general can be obtained from the ICOS RI website (www.icos-ri.eu).
The closing date for applications is 6. October 2017 at 15.45 local Helsinki time.