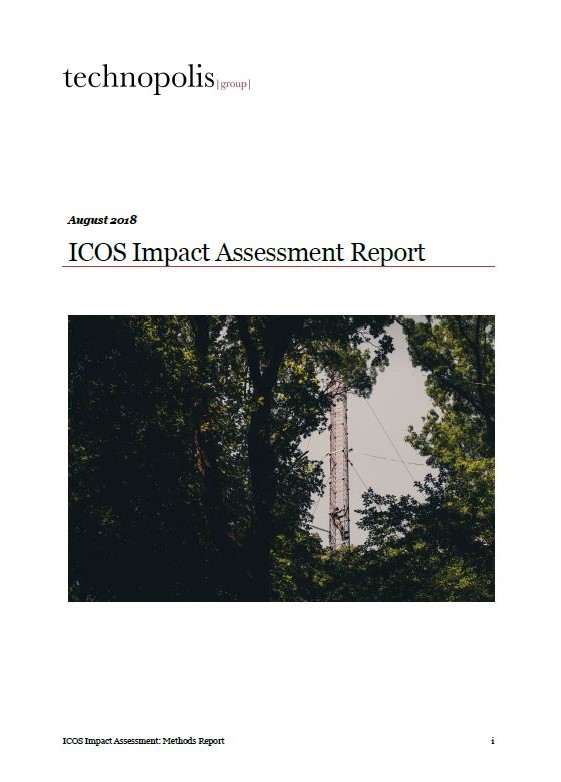 ICOS - Integrated Carbon Observation System has published its first Impact Assessment Report.
The report provides a comprehensive background on the evaluation of ICOS, and particularly develops a set of relevant Key Performance Indicators (KPIs) which enable ICOS to evaluate and improve its impact.
The study was carried out by an external consultancy Technopolis Group and it was published in August 2018.