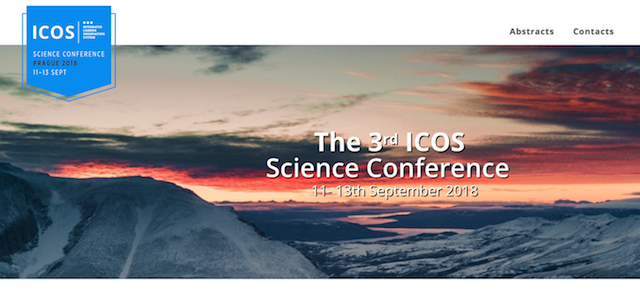 The 3rd ICOS Science Conference will be organised in Prague, Czech Republic, 11 - 13 September 2018. The theme for the conference is greenhouse gases and biogeochemical cycles. The programme is currently under construction, but most likely Monday the 10th and Friday the 14th of September will be dedicated to excursions and side-events. We thus recommend that you reserve the whole week of 10-14 September 2018 in your calendar.
The ICOS Science Conference will also mark the launching of the #ICOScapes Photo Exhibition, presenting gorgeous photographs of ICOS stations and activities.
Deadline for abstract submission is 4 May 2018 12:00 (UTC+2).
If you have any questions, please contact the ICOS Science Conference Coordinator Jouni Heiskanen (jouni.heiskanen (at) icos-ri.eu).