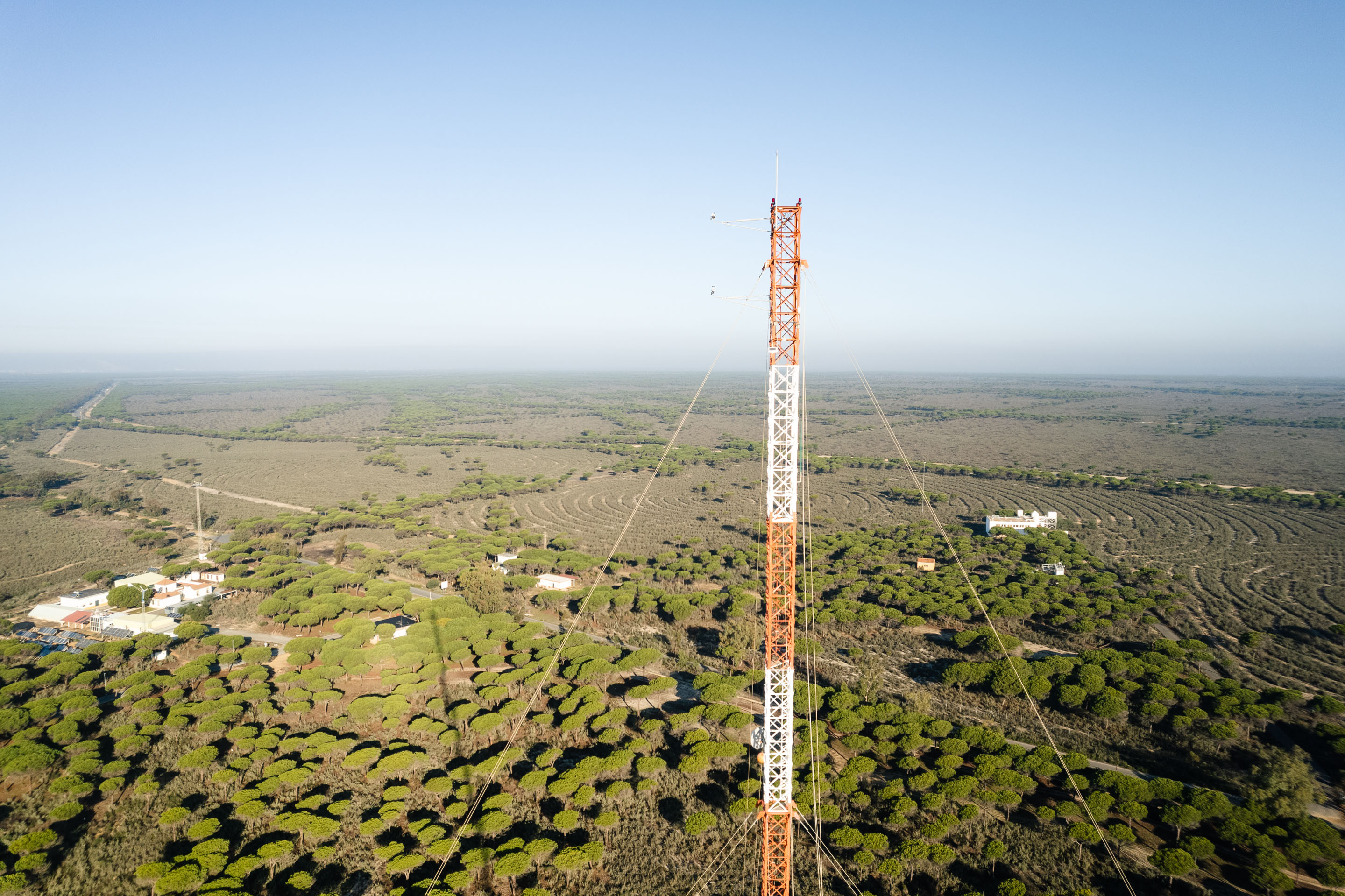 ICOS is delighted to announce it has received excellent feedback from ESFRI's Landmark Monitoring.
The European Strategy Forum on Research Infrastructures (ESFRI) is composed of national delegates nominated by research ministers of EU countries and countries associated with Horizon 2020, as well as a delegate from the European Commission. ESFRI plays a key role in policy-making on Research Infrastructures in Europe.
In 2016, ICOS was conferred the status of a Landmark RI (Research Infrastructure) as part of the ESFRI Roadmap. The ESFRI Roadmap identified RIs of pan-European interest corresponding to the long term needs of the European research communities, covering all scientific areas, regardless of possible location.
As a Landmark RI, ICOS was one of the first wave of RIs to be reviewed as part of ESFRI's Landmark Monitoring, which started in 2022. 
Landmark Monitoring has the following objectives:
•    enabling regular exchanges between ESFRI and Landmarks on their long-term development;
•    assessing the quality of each individual Landmark;
•    identification of possible problems and supporting the Landmarks to take appropriate actions;
•    gathering information on the performance, outputs and impacts of the Landmarks.

ICOS was in the first batch of monitored research infrastructures and dedicated a lot of time and effort in the early part of 2023 to developing a renewed set of 20 key performance indicators (KPIs) and delivering detailed responses to the ESFRI Monitoring questionnaire. 

"I think it has been important to invest substantial resources into the Monitoring," says ICOS Director General, Dr Werner Kutsch. "Not only to show performance and impact of ICOS at its best but also to support ESFRI in the final concept development of the Landmark Monitoring." Particularly, it was important to commonly develop ICOS-specific KPIs which still meet the ESFRI objectives. "We are sure that this set of KPIs will be taken up by many distributed environmental RIs during their monitoring," continues Dr Kutsch. 

Regarding operational performance, the ESFRI Monitoring report states: "After more than five years of operation, ICOS-RI has a thorough understanding of processes and workflows. The materials used to demonstrate this are of superior quality." 
Scientific excellence, pan-European relevance and socio-economic impact
The Report of the Monitoring Panel addressed all areas of ICOS RI's activities. Some key areas are as follows:
Scientific excellence: "The value proposition of ICOS continues to be high in the context of climate change, attracting four new country participants, after the establishment of the ERIC. The role of ICOS in the international landscape has gained high relevance with integration, expertise and service provision to international programs or organizations like Copernicus, WMO, IPCC."
Pan-European relevance: "The cooperation between ICOS and other RIs in Europe is developing intensively. In the organisational sphere, it manifests itself in sharing experiences and good practices with emerging RIs and engaging their representatives in training activities."
Socio-economic impact: "Efficient ICOS activities related to reaching outside the scientific domain are crucial. A promising way of knowledge transfer to society is the launch of FLUXES, the European Greenhouse Gas Bulletin. The ICOS Cities project has great potential for social and economic impact since an essential part of this is the co-creation of measurement methodologies and services supporting climate action with the participation of citizens and policymakers."
The Monitoring Panel also provided constructive feedback on areas it feels ICOS-RI has room to improve. "It would be beneficial to elaborate more specific mitigation processes, including medium- and long-term perspectives. Keeping in mind the development of ICOS RI to date and the excellent prospects for a leading role within the framework of integrating European research infrastructures, ICOS RI is invited to consider the evolution of its governance structure towards maintaining the high quality of the created value chain under dynamically changing conditions."
The panel concludes: "The standardised and scientifically interpreted measurement data provided by ICOS RI play an essential role as a rationale for European climate policy, significantly contributing to global policy action."

"Well, I was expecting positive feedback on our performance, which we got, but having such a magnificent confirmation of our impact on top of that is really awesome," says Dr Kutsch. "It puts ICOS into a top position of the European research infrastructures and I hope our member states will consider that in future negotiations on sustainably resourcing us. However, today I am proud of the community that worked hard over more than a decade to build ICOS." 

Read more on ESFRI's Landmark Monitoring here.