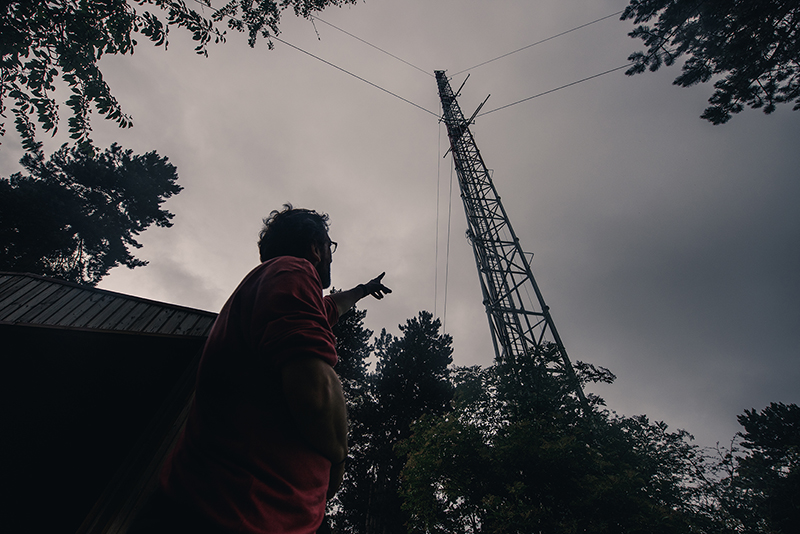 ICOS has applied the new World Meteorological Organization (WMO) calibration scale to all 39 Atmosphere stations in 14 European countries. Adopting the same scale ensures that the atmospheric carbon dioxide (CO2) concentrations are measured the same way, regardless of the location and are comparable with measurements from around the world. The new scale provides more accurate results for countries to adjust their emissions reduction and limitation commitments.
CO2 is the primary greenhouse gas emitted through human activities and contributes greatly to the global climate crisis. To reduce its impact, countries monitor CO2 emissions and work towards limiting them. However, even the tiniest differences in the ways atmospheric CO2 are measured between the hundreds of stations around the world lead to errors in the calculation of national and global emissions. Standardised measurements from ICOS ensure that the CO2 concentrations in the atmosphere are calculated the same way throughout Europe. Moreover, adoption of the WMO calibration scale by the ICOS Atmosphere stations means that the ICOS data from Europe is comparable to the data from other continents. This contributes to the global knowledge of greenhouse gases, their sinks and sources.
All 39 Atmosphere stations, managed by ICOS's partner institutes and universities, were able to adopt the updated WMO scale promptly, thanks to the services provided by the ICOS Central Analytical Laboratories (CAL) and the ICOS Atmosphere Thematic Centre (ATC). These services enable scientists to set up improvements locally to the measurements carried out at the stations. As a result, ICOS member countries save significant resources that would otherwise be used for adjusting to the new standards and in re-calculating previously reported data for each station individually. Instead, they can focus their resources on other burning issues in climate change.
The new WMO scale titled "WMO CO2 X2019" includes two corrections to data as well as four additional standards. The scale is more accurate and internally consistent than the previous one. The difference is relatively small but significant for the global monitoring of the atmosphere.
•    Browse the atmospheric data at the ICOS Carbon Portal database
•    Check out what types of services CAL and ATC offer for the ICOS scientific community
Picture: A scientist pointing at the ICOS Saclay Atmosphere station in France. Copyright ICOS ERIC, photo taken by Konsta Punkka.