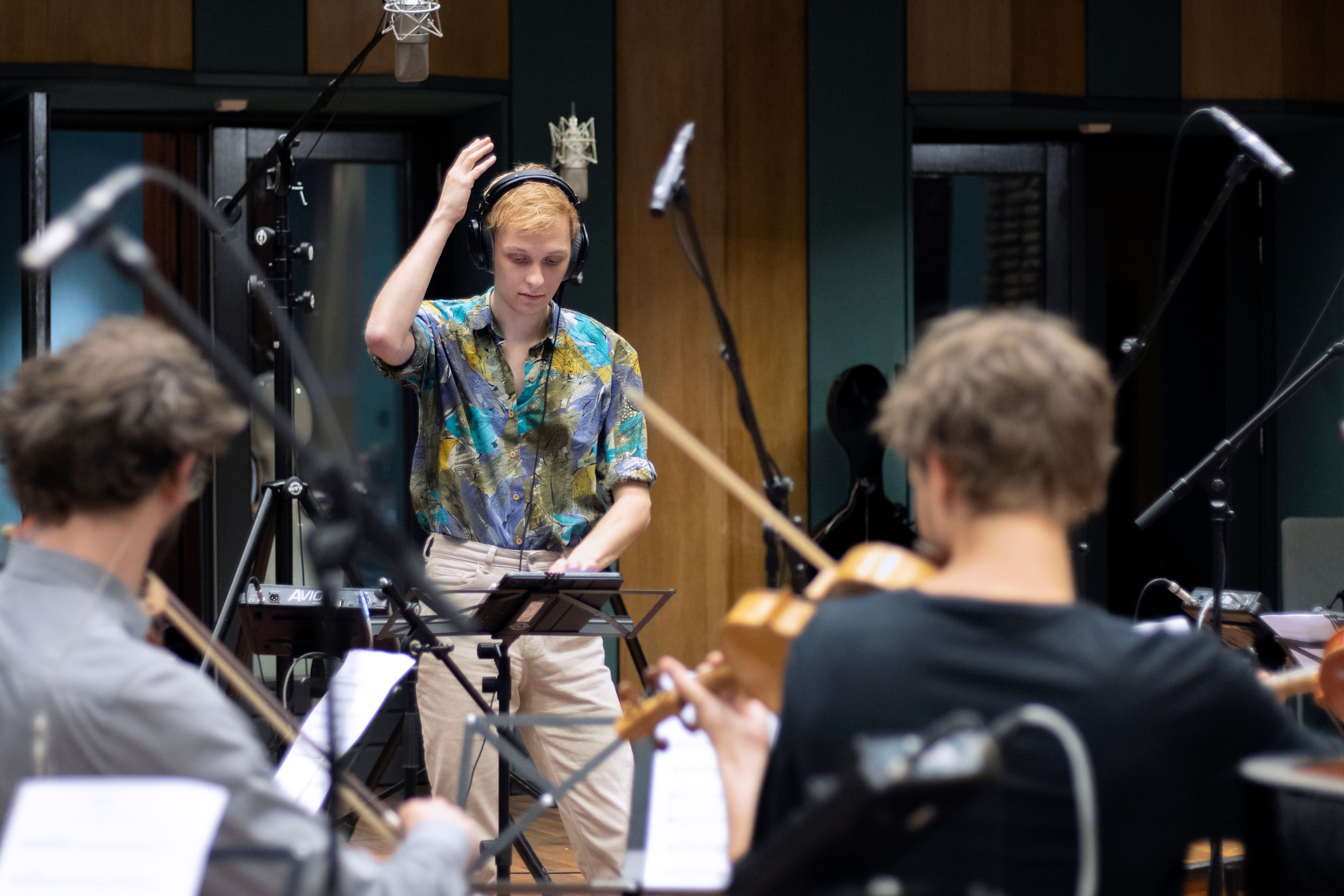 The graphs of climate change, CO2 emissions and rising temperatures are widely known. With Temperature Music, these graphics are transformed into the emotional realm via music. 
Concert at 19:00-20:00 in TivoliVredenburg (Hertz hall) 
Title of the performed piece: Temperature Music
Composer: Sem Hak
Orchestra:  Utrecht Studenten Concert (USConcert)
Conductor: Sander Teepen
ICOS Science Conference 2022 will be the world premiere of Temperature Music, a musical piece inspired by climate change. The piece, composed by the Dutch composer Sem Hak and performed by the Utrecht Studenten Concert (USConcert) under the conductorship of Sander Teepen, is all about rising temperatures. 
The temperature graphics are incorporated into the music which starts intensifying with the rising temperatures. The end of the piece will change every time that it is performed, based on the temperature deviation of the time it is performed compared to a century ago. 
With Temperature Music, the composer Sem Hak wants to raise awareness of the climate crisis and encourage climate action. 
"Climate change and other complex issues can be very difficult for people to understand. I want to use music to create a better understanding of those things. Art is the bridge between science and people." 
Learning more about climate research was an educational experience for them as well. 
"Diving into ICOS's climate data made me understand the complexity of climate change, and how everything is connected: the atmosphere, the sea... all these aspects", they say. "It made me think about recent weather phenomena in the Netherlands, like heatwave and drought, and excess rainfall. All these extreme events make even more sense to me now."
Note! The concert is for registered conference attendees and invited guests only.
For press access, please contact ICOS Head of Communications Katri Ahlgren: katri.ahlgren@icos-ri.eu, +358 40 350 2557
Photo credits: Janna van Hienen