Greenhouse gas emissions have fallen – but for how long?
During the 2020, headlines like "Covid-19 gives environment a boost" have appeared in the public discourse. Clearly, greenhouse gas emissions have gone down as the world tries to contain the spread of the new coronavirus by national confinements. However, it remains very hard to detect how much the signal of fossil emissions in the atmosphere has changed due to the COVID-19 crisis. Why? Because the atmosphere mixes very fast – any reduction we would have in the global atmosphere is quickly balanced with already existing Carbon and, therefore, hard to detect. It's almost like finding a hair in a swimming pool. In our first virtual #CO2FFEE interview, you can expect a more detailed analysis of this topic. Moreover, with the help from Erik Christiansson, we will ask questions such as: 
To what extend could a temporary drop in CO2 emissions have a long-term effect on the global climate?
Can we, after recovering from the COVID-19 crisis, ensure a green recovery, or is it more likely that we will just go back to 'normal'?
If you want to see how Prof. Han Dolman responds to these interesting questions and if he can give a little hint on what we can expect after the COVID-19 crisis – join us for our first #CO2FFEE video on YouTube.
Watch the #CO2FFEE video:
The participants
Erik Christiansson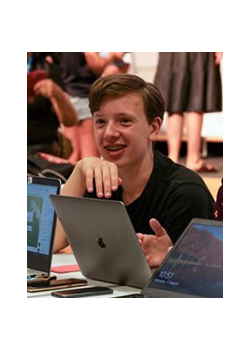 Twitter: @vikingcson, Instagram: @erikrvc
Erik Christiansson is 15 years old climate activist and lives in the Netherlands. In Utrecht, he organises climate actions with his local Fridays For Future group. "Last year, I went to a big climate strike with a friend of mine", he says in our interview. "At that time, I was not much involved in climate activism but after the event I got in contact with the organisers and I said 'Hey, this is cooI, can I help?'. 
Erik has been active in the Fridays For Future for over a year now and even attended the United Nations Climate Change Conference (COP25) in Madrid. "Sadly, I could not sail across the Atlantic like Greta Thunberg did, but I went by train. It was the quickest way without causing too much carbon emissions". Many young people from Fridays For Future Europe had travelled to Spain to raise their voice against governmental inactions on environmental issues. "We want to be heard! Climate change is a topic relevant to all of us!", Erik says.
The topic which Erik selected for our first interview is also very relevant. He wants to speak about "Climate and Corona" and learn if we can already see a signal of reduced atmospheric greenhouse gases due to the COVID-19 crisis. Moreover, he is interested whether we can ensure a green recovery after the crisis or if our societies are more likely to go back to normal. If you are interested to learn more about these questions as well, join Erik, Han Dolman and ICOS for a #CO2FFEE
Han Dolman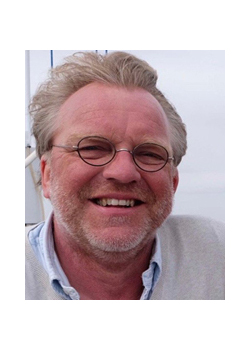 Han (A.J) Dolman is a professor for Ecohydrology at Vrije Universiteit Amsterdam and works at the department of Earth Sciences. When Han was Erik's age, he did not know that he would become a climate researcher. For his first degree, he studied Biology and he wanted to do something useful afterwards. 
"When I was 17 years old, I read Silent Spring (1962) an environmental science book by the American author Rachel Carson which is about Dichlorodiphenyltrichloroethane (DDT). It's a pesticide getting into places in our environment where it was not being", Han Dolman explains. Rachel Carson's book was an important publication for the environmental movement and helped the redevelopment of the American pesticide policy. "For some reason", he concludes, "I thought with a degree of Biology I could also do something against issues like that." 
Nowadays, Han Dolman works as a greenhouse gas scientist within the ICOS network and is, like Erik, interested in the effect of COVID-19 crisis and the changes in the atmosphere. During the interview, he explains that it will be very difficult so see the difference in greenhouse gas concentrations before and after the COVID-19 crisis. If you are interested to learn about the reasons join Erik, Han Dolman and ICOS for a #CO2FFEE.