Sure, everyone has heard about the Arctic but only a minority of people know how essential the polar region is for the stability of our global climate system. However, understanding the Arctic has been rather difficult for scientists. Why? The thick ice makes it almost impossible to take regional measurements, especially the High Arctic is very difficult to access. 
127 years ago, Fridtjof Jansen sailed to the Arctic with a wooden ship for the first ever drift expedition. However, modern research is still lacking data needed to provide a more complex and detailed picture on climate processes that relate to the Arctic atmosphere, ocean, sea ice and ecosystem. Therefore, the Polarstern, a German research vessel, set out to investigate the consequences of Arctic climate change as part of the largest polar expedition in history. Our guest Benjamin Rabe, a physical oceanographer from the Alfred-Wegener Institute, has been taking part in this exceptional journey and will speak about his experiences. 
Benjamin will engage in a conversation with Svenja Kannt, an activist from Fridays For Future Germany, to explain why the Arctic region is so important for our planet and why it is more severely influenced by climate change than many other regions of the world. Answering Svenja's questions, he will speak about territorial changes in Europe and why climate activists need to put more pressure on national governments to save the Arctic, not tomorrow, but NOW! If you want to expand your knowledge on this highly relevant topic, please join us for a #CO2FFEE.  
Watch the #CO2FFEE video:
The Participants 
Svenja Kannt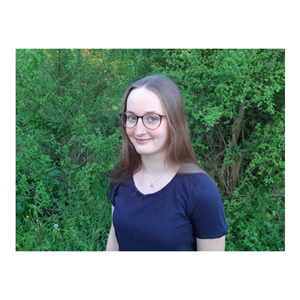 "Many people do not know how important the Arctic region is, they believe, what happens in the Arctic stays in the Arctic", summarises our guest Svenja Kannt, a 17-year-old student and Fridays For Future activist from the German state of Hessen. That is precisely the reason why she wants to raise awareness to the importance of the Arctic and learn more about the MOSAiC expedition, the largest polar expedition in history, aiming to take the closest look at a region that we still know so little about.
Last year, Svenja went on a school strike with some friends and became involved in online working groups. Nowadays, she is not only active in local climate actions, but is responsible for national events. "I am a speaker of the German working group Forderungen which published our demands to the German government", she says. Svenja is taking an important role in sharing Fridays For Future's main message: "We want politicians to collaborate across borders to prevent greenhouse gas emissions with joint forces and save the Arctic and our future". 
Next week, Svenja Kannt will take her A-level exams: "The Covid-19 crisis interfered with my career plans but I will probably study after and eventually become a scientist." She does not want to give up on her role as an activist, though. Svenja likes to be "out there on the street, because you can really feel that you are making a difference". In the interview with Benjamin Rabe, Svenja will address various questions relevant to the Fridays For Future community: Why is the Arctic warming up faster than other regions in the world and will the global economy change if new sea routes through the Arctic open up? Join us for a #CO2FFEE if you want to learn more.
Benjamin Rabe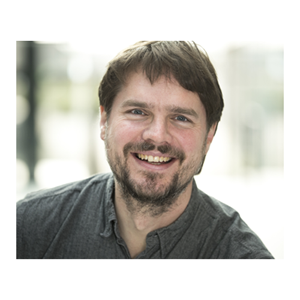 In school, Benjamin Rabe was interested in Maths and Physics. Early on, he realised that he wanted to apply his scientific knowledge and work in a practical domain. Nowadays, he works as a physical oceanographer at the Alfred-Wegener Institute and spends his time taking observations in the Arctic ocean with focus on processes near the ice-ocean-atmosphere interface. Benjamin participated in the MOSAiC expedition, a year-round experiment where the Polarstern, a German research vessel, drifts through the central Arctic. "The main focus has been and still is to study upper-ocean ice, snow and atmosphere processes. We want to improve future model projections and climate forecasting", he explains.
The Arctic is a place that has been mystified by humans due to its endless snow and ice surfaces. "The Arctic is indeed a certainly unique in environment", Benjamin Rabe confirms, "it is a region where humans do not usually dwell. However, we did see a few animals while we were there – polar bears, fish, even seals that surprised us". Nevertheless, the weather was not always as nice as the picture below might suggest. "It was taken at a polar twilight when the sun does not actually get above the horizon, that is why the sky looks so beautiful", Benjamin adds. 
In this week's interview, Benjamin Rabe will explain why we have to protect the polar region, a very complex system of atmosphere, ice and ocean. He will explain how the Arctic can have an influence on our latitudes, how fresh water export from polar regions can have an impact on the ocean conveyor belt and how Arctic cold air outbreaks could hit Europe very fast and within a matter of few days. If you want to learn more about a region that most people know only little about, join us for a #CO2FFEE.