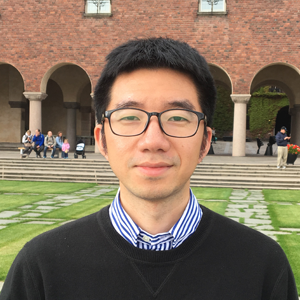 Dr. Zhendong Wu is a researcher and scientific programmer specialising in ecosystem modeling. His role at ICOS Carbon Portal includes setting up and running atmospheric footprint models in operational mode for prognostic and analysed meteorology, and connecting the output to the Carbon Portal data ingestion.  In addition, Dr. Wu is also involved in developing user friendly Jupyter notebooks that process and analyse the data products, targeted at education and scientists.
Dr. Wu obtained a double PhD in Geobiosphere Science with specialisation in Physical Geography and Ecosystems Analysis from Lund University and the University of Copenhagen in 2018. The doctoral thesis focused on modelling the terrestrial carbon cycle.
Since finishing his PhD, Dr. Wu has been working as a researcher at the Department of Physical Geography and Ecosystem Science (INES) at Lund University. He continues working on global carbon cycle modelling and simulating carbon flux footprint.
The ICOS community is happy to have Dr. Wu on board!