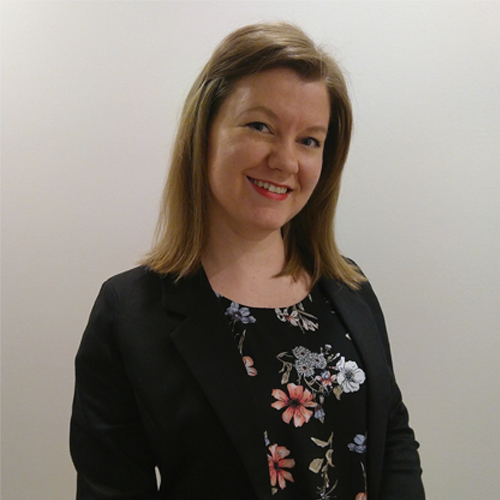 Both Head Office and Carbon Portal are welcoming new team members this summer to support the ICOS community in various fields.
Maiju Tiiri appointed as ICOS Observation Network Officer 
Maiju Tiiri started working as Observation Network Officer at ICOS HO in June 2020. 
In this role, Maiju Tiiri will coordinate the cooperation between the station network and Head Office. Moreover, she will take care of the labelling process of new stations and integrating them to the network. Another task of hers will include updating the metadata of the measurement stations, as well as organising the Science Conference. 
Maiju obtained a Master of Science in Biology from the University of Turku, with specialization in plant ecology. She has worked with the environmental effects of plant production in both the Natural Resource Institute Finland and Finnish Food Safety Authority. During her time at her latest position in the Satafood Development Association, she coordinated various local EU-funded development projects. These projects were designed to minimise the environmental effects of food production and also promoting sustainable and circular bio economy practices within the food industry. 
"Music is a big part of my life and I've had choir singing as the dearest hobby of mine for almost a decade now", says Maiju about herself. Sadly, she currently cannot continue rehearsing as most people's hobbies are on hold due to the COVID-19 crisis. However, we are happy that Maiju joined the ICOS community in these uncertain times and are looking forward to work with her.
Karlina Ozolina appointed as ICOS Communications Assistant
A warm welcome to Karlina Ozolina, the new Communications Assistant, who joined the ICOS HO in March 2020. Karlina's main tasks and responsibilities are producing and coordinating content for the ICOS website and newsletters, as well as managing ICOS social media channels.
During her academic career, Karlina received both a BSc in  Zoology and a MRes in Biology from the University of Manchester in the UK.
Karlina is passionate about sustainability and community activism, and is a member of many environmental groups in Helsinki. Moreover, she loves being active, it's likely you may bump into her running through the forests of Helsinki.
Liisa Ikonen supports ICOS evaluation 
Liisa Ikonen, who started in June, will work in the Operations Unit in HO supporting the ICOS 5-year evaluation commissioned by the General Assembly. For this purpose, she needs to re-activate the evaluation process and, later, interview people from our research infrastructure and collect the data. Liisa is married, has two children and loves outdoor activities. This might be one of the reasons why the family recently moved right next to Helsinki's green urban oasis – the Espoo Central Park. We're looking forward to work with you, Liisa!
Alexander Zilliacus joins as Communications Trainee
Alexander Zilliacus joined the ICOS HO in June 2020 and will support our communications team as a full-time summer trainee for three months. Alexander's role includes updating ICOS website, the ENVRI community platform and its MediaWiki. Moreover, he will support creating an image bank and event organisation in the Head Office. Alexander is an enthusiastic sailor and choir boy – a great add not only to the Head Office but the Comms karaoke team! 
Federica Ruzza supports building up ICOS management plan
Since starting her internship in May 2020, Federica Ruzza has been supporting Operations Unit in the ICOS HO. For two months, Federica will help to check and complete information, as well as study processes related to the ICOS management plan. She likes reading about history and culture, loves traveling and new culinary experiences. Welcome on board, Federica!
Nina Deleiter joins as Communications Intern 
Since April 2020, Nina Deleiter joins the ICOS Head Office's Communications unit. She recently obtained a Master's degree in Comparative Literature from the University of St Andrews. In her role as an intern, Nina supports the ICOS marketing campaign and the implementation of communication actions, as well as social media strategies. If she is not working on those articles, Nina likes to cook recipes from the English-Israeli chef Ottolenghi while listening to podcasts. Welcome Nina!
Ida Storm supports Carbon Portal
We would like to welcome Ida Storm as a new employee in the Carbon Portal. Ida will be working part-time on developing descriptive station pages for ICOS atmospheric stations. Continuing her MSc dissertation project, she will further develop Jupyter Notebook tools she generated during her thesis. After six years of studying in North America, Ida completed her Bachelor's degree in Geography/Environmental studies with added minor in GIS and Technology at UCLA. Besides ICOS, she works part-time at the University of Gothenburg as a research engineer at the Centre for Digital Humanities. Most of her free time Ida devotes to the track and field event hammer throw. Very impressively, she is the Swedish recordholder in this discipline and competed in the World Championships in Athletics 2017. 
Mitch Selander leaves Carbon Portal
Sadly, Mitch Selander will leave Carbon Portal on the 1st of July 2020. In the following years, he will focus more on education, providing courses to students on programming in MATLAB and Python. Good luck!