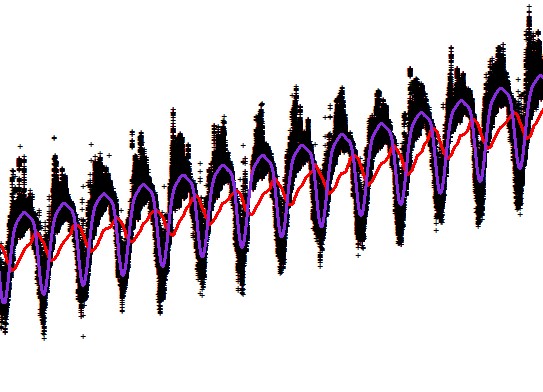 ICOS has released an update of its top-quality data on greenhouse gas concentrations and meteorological observations for 22 stations in Europe. The published data, so called ICOS Level 2 data, is the final, quality checked ICOS data set. The data is open and free for everyone to access at the ICOS data portal.
The release contains data on greenhouse gas concentrations in the air as well as on the greenhouse gas ecosystem exchange between the air and the land. The data sets are available from September 2015 until April 2019.
The observed greenhouse gases in the atmosphere include carbon dioxide (CO2), methane (CH4), carbon monoxide (CO), radiocarbon (14C) in in CO2, as well as meteorological parameters, all measured at 49 different vertical levels in 19 different stations.
The released ICOS Level 2 data from three ecosystem stations, which measure greenhouse gas exchange between various ecosystems and the atmosphere, were carried out with the use of the eddy covariance technique. The technique is used to verify the global climate and weather models, as well as remote sensing estimates from satellites and aircraft. The measured variations include water vapour (H2O), CO2, and part of CH4 and nitrous oxide (N2O).
The stations of the data release are located in Germany, Sweden, Finland, France, Italy, Switzerland, Czech Republic, Netherlands and Norway. All the stations follow the ICOS Atmospheric Station specifications or ICOS Ecosystem station specifications and are certified as ICOS Class I or II Atmosphere or Ecosystem stations.
Read more:
ICOS Release (Level 2) Atmospheric Greenhouse Gas Mole Fractions of CO2, CH4 and CO
Ecosystem eddy covariance final quality (L2) flux product in ETC-Archive format - release