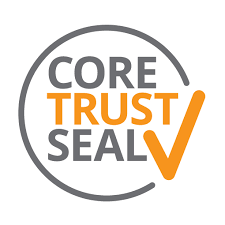 ICOS Carbon Portal has been awarded a grant by FAIRsFAIR Project in support of its application for a CoreTrustSeal certification. This reflects FAIRsFAIR recognition of the central part ICOS plays in strengthening European climate science infrastructure.
The purpose of ICOS Carbon Portal is to share open data from ICOS to promote research on greenhouse gases and the carbon cycle. The portal additionally functions as a repository for legacy data, and as a curator of data from other parties including climate modelers, in order to generate elaborated products.
CoreTrustSeal certification is a global scheme for data repositories, and its tight criteria covers different functions and aspects of a data repository. Once attained, it gives a data repository greater credibility.
The grant from FAIRsFAIR is a welcome support for the Carbon Portal towards the preparation of  its application for the certification. The money will be used to the application fee, and will also cover the participation in related training activities organised by FAIRsFAIR. The application process will allow the Carbon Portal to make a thorough analysis of its capabilities as a data repository, and to prepare the procedures and documentation required to fulfill the nineteen criteria inherent in CoreTrustSeal certification.
ICOS Carbon Portal staff member and Associate Professor Maggie Hellström from Lund University explains,
"This is very important for climate and environmental data especially. We have end users in the climate science community who already have confidence in us but when we reach out to non-traditional communities and adjacent fields, this certification would certainly boost their confidence in both ICOS data and the services provided by the Carbon Portal."
ICOS Carbon Portal is a source of open and trustworthy data on greenhouse gases, which allows users to do the "best available science", as elaborated by the Paris Agreement. Supporting climate change science with high quality, consistent, timely and standardized data, and to provide knowledge for climate change adaptation and mitigation are key purposes of ICOS.