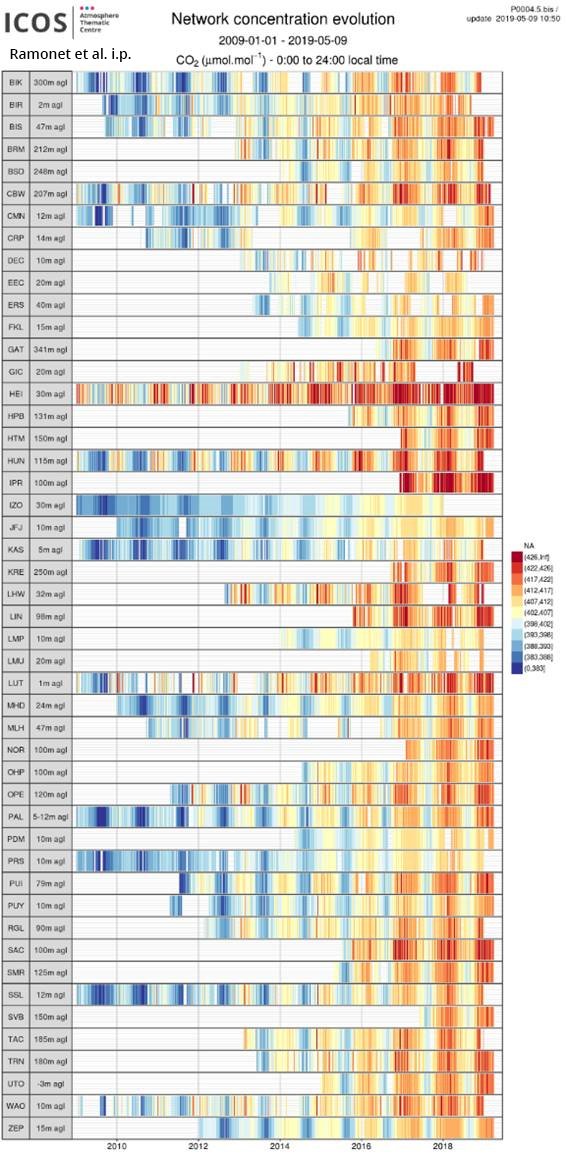 ICOS admitted as an observer to the UN Convention on Climate Change
ICOS has been accepted as an Observer to the United Nations Framework Convention on Climate Change (UNFCCC). The aim of this UN organisation is to reach global consensus on actions to mitigate and to adapt to climate change as outlined in the Paris Agreement.
The Paris Agreement calls on all actors to undertake rapid climate actions "in accordance with best available science." High-quality ground-based measurements of greenhouse gases form the basis of excellent science and are a vital tool to support national strategies on climate action and to strengthen emission reporting by countries.  
Reliable and timely climate information for policy-makers
Many ICOS scientists already contribute to the UNFCCC individually, and now the membership will enhance the expertise available to policy makers.
 "Decision-makers require scientific information on how their decisions affect the climate and how efficient the consequent actions have been. ICOS research infrastructure is now able produce this information reliably and quickly, thanks to the efforts of our scientific community in building ICOS over the recent decade," says Dr Werner Kutsch, Director General of ICOS. "The atmosphere does not lie, the constant increase of greenhouse gases clearly tells that the actions against the climate emergency have to be accelerated," Dr Kutsch points out.
The crucial role of ICOS has recently been acknowledged also by the European Commission, which plans to build an Operational Anthropogenic CO₂ Emissions Monitoring & Verification Support Capacity in the next years. This system will integrate ground-based and remote sensing systems with modelling and policy support. ICOS with its ground-based observations will provide crucial elements to this capacity that can equip also the UN Climate Convention with independent quality control.
ICOS Present in COP25, Madrid
As a new observer of UNFCCC, ICOS will take part in COP25 meeting held in Madrid, Spain. ICOS will present in a poster session during the Earth Information Day, and hold a side event titled "Standardized observations are the base of all climate science". The open-to-all event brings together international experts including Nobuko Saigusa from National Institute for Environmental Studies in Japan, Carolin Richter and Claudia Volosciuk from World Meteorological Organisation, and Matthew Jones from University of East Anglia in UK and Global Carbon Project.
ICOS presence at COP25, Madrid
Previous ICOS press release about EU Copernicus Green Report
Image: Measurements in the ICOS stations show the increase of CO2 concentration in the atmosphere from 2009-2019, rising from 383 (dark blue) to 424 (deep red).