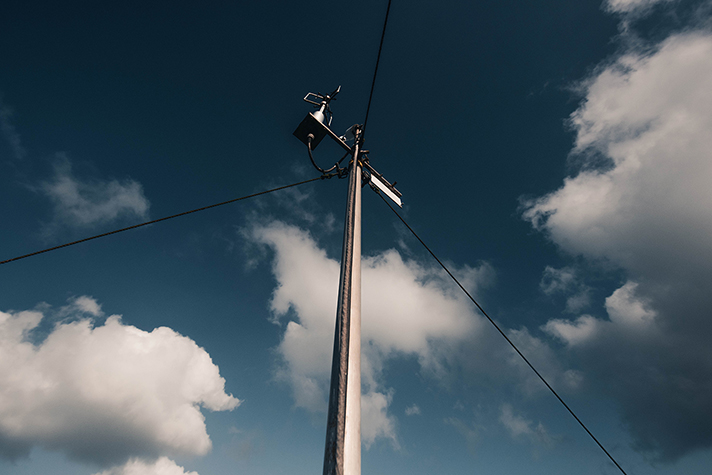 ICOS National Network of Netherlands and the European Research Infrastructure for the observation of Aerosol, Clouds, and Trace gases, ACTRIS, have been awarded funding for the joint proposal to establish an atmospheric monitoring observatory covering the entire Netherlands. A total amount of 18.2 million euros for the next 10 years was granted in a call for National Roadmap for Large-Scale Scientific Infrastructure by the Netherlands Organisation for Scientific Research (NWO) on 12th April 2018. The joint effort has been named "Ruisdael" after a famous Dutch painter from the 17th century, renowned for his spectacular views on clouds in the sky.
The Ruisdael Observatory will be a new facility to measure and model the changes in the atmosphere due to the long-term emissions of greenhouse gases (GHGs), air pollution and particulate matter. It will be taking measurements at a resolution of 100x100 meters above the Netherlands on clouds, aerosols, radiation and the atmosphere's chemical composition. This includes GHGs such as carbon dioxide as well as exhaust fumes and emission gases such as nitrogen dioxide, ammonia and sulphur dioxide.
 
The facilities in which we are now investing will strengthen the capacity to carry out innovative and ground-breaking research and will provide a valuable contribution to tackling societal issues.
- Ingrid van Engelshoven, Netherland's Minister of Education, Culture and Science at the award event

An extensive network of ground stations as well as mobile sensors will be the core of observations. The network of ground stations will include all three ICOS measurement stations in the Netherlands; atmospheric stations Cabauw and Lutjewad, and ecosystem station Loobos. The GHG data will be made available in the ICOS Carbon Portal, a data portal offering high-quality, standardized and open GHG data, in which the Netherlands is already a partner.
 
I'm excited. Netherlands is a lowland region where we have a phenomenon of growing population and pollution, as well as water issues which makes it representative to other parts of the world, enabling us to help other countries. Ruisdael is a great opportunity to study the atmospheric processes together with ACTRIS to understand the feedbacks and processes between climate change, greenhouse gases and atmospheric composition.

- Bart Kruijt, ICOS Netherlands Focal Point

The Ruisdael Observatory will be a partnership of a wide range of parties. The consortium comprises researchers from the Royal Netherlands Meteorological Institute (KNMI), Utrecht University, the University of Groningen, VU Amsterdam, Wageningen University & Research, RIVM, TNO, ECN and TU Delft (coordinating university), of which many are also part of the ICOS Netherlands Network.

Visit ICOS Netherlands website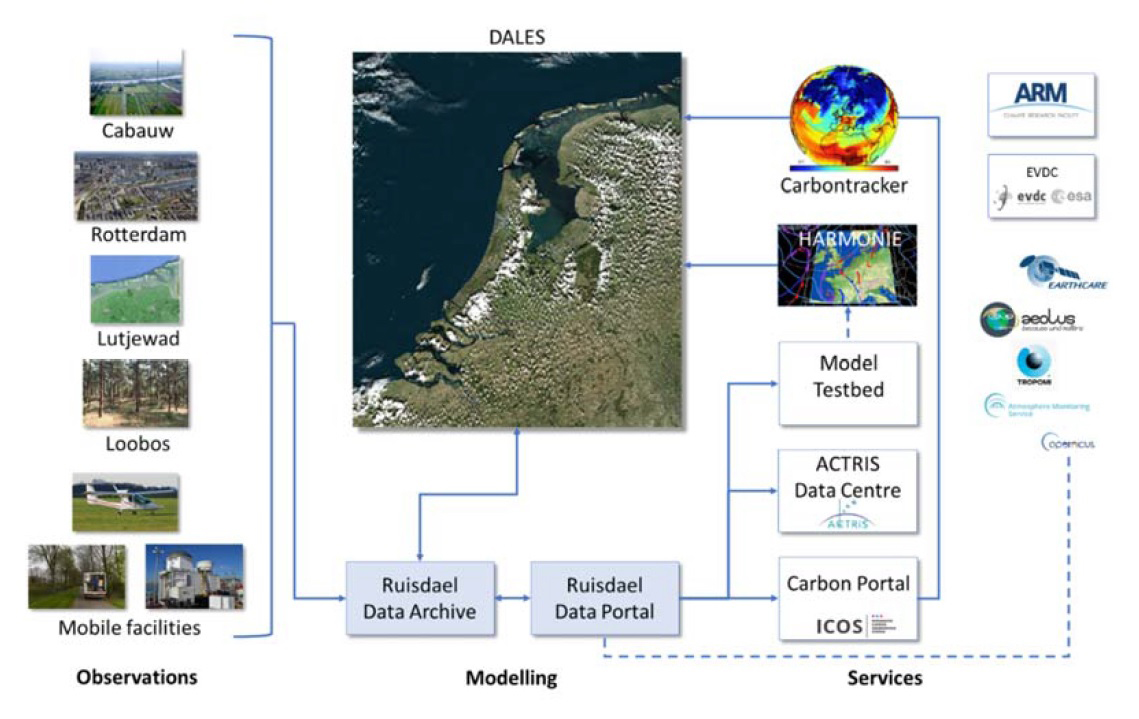 Further reading: