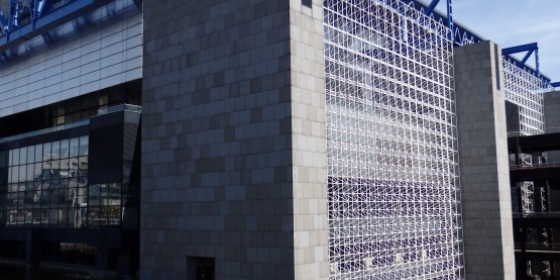 To coincide with the COP 21 United Nations Climate Change Conference in Paris which will take place between 30 November and 11 December 2015, Universciences has organized educational exhibition Climat l'expo à 360° which takes place at the Cite des Sciences et de l'industrie in Paris.
Exhibition takes a closer look at the issues raised by the increase in greenhouse gas emissions produced by human activity.
Its aim is also to allow a better understanding of our climate system through observations, simulations and researchers analyzes.
ICOS RI is also taking part in this exhibition as the CO2 sensor similar to those used at the ICOS stations across the Europe has been installed on the roof of the exhibition venue in central Paris and ICOS Atmosphere Thematic Centre will use collected data to compare it with the data from Amsterdam Island station in South Indian Ocean and Mace Head station in Ireland.
You can follow these ICOS real time measurements at https://icos-atc.lsce.ipsl.fr/universcience/passe_recent.php