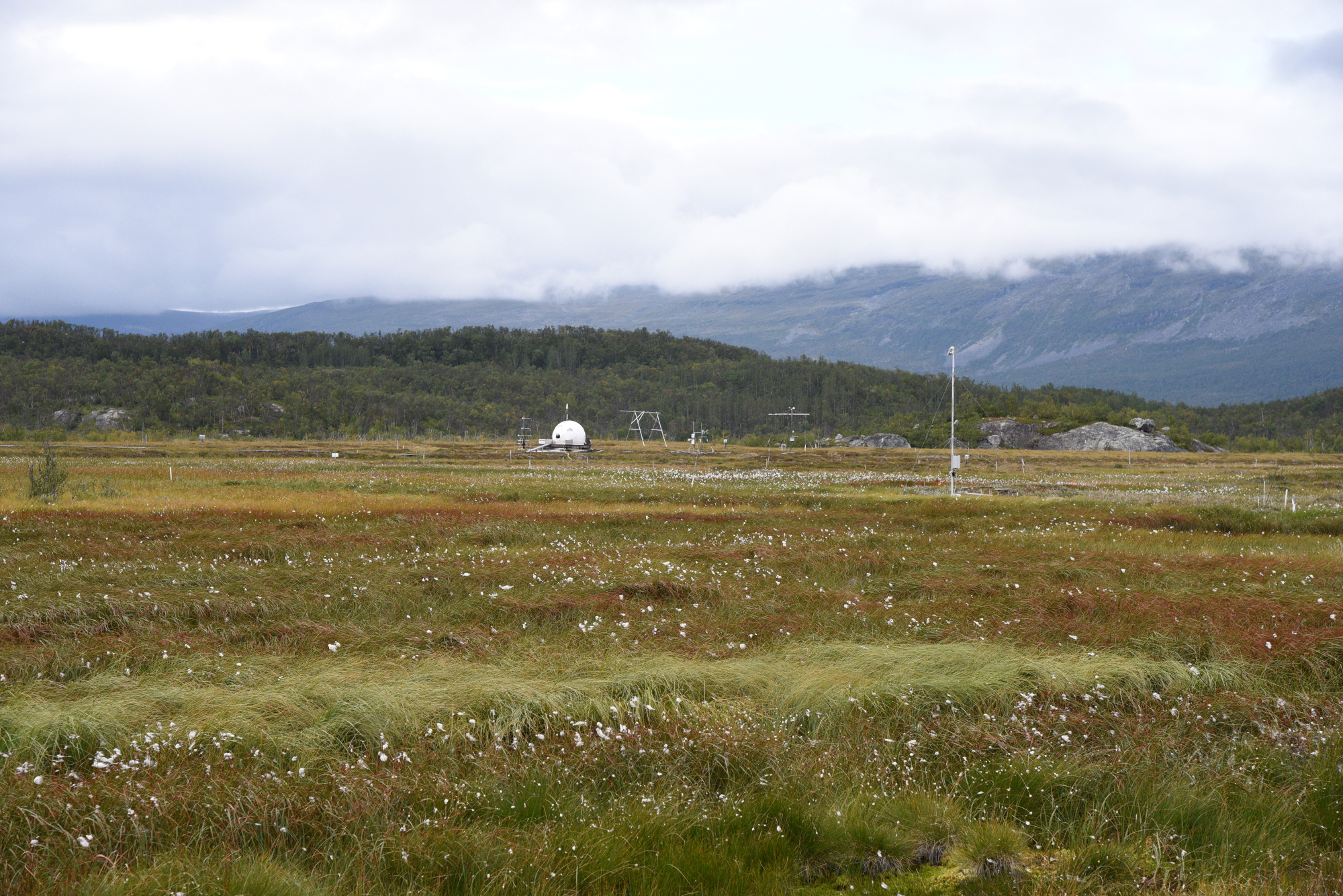 At the end of August, the 4th ICOS Sweden Annual Workshop was held at the Abisko Scientific Research Station in Sweden.

This year's workshop, which was attended by the ICOS Director General Werner Kutsch, highlighted the effects of climate change in the intersection between the southern extent of soil permafrost and the northern tree line which is generally assumed to be among the most dynamic found at the global scale.

The workshop hosting ICOS Abisko-Stordalen station is a treasure for arctic carbon cycle research. It is located in an area with extremely dynamic change with last pieces of permafrost melting due to increasing temperatures - a process that is changing every single aspect of the ecosystem. The ICOS observations at the station are combined with a platform for lots of additional measurements.

During the Abisko workshop two important highlights were presented, including a gene-to-ecosystem approach of analysing change in which biogeochemical processes are connected to abundance and activity of species identified for example by DNA analyses in soils. The second highlight presented at the ICOS Sweden workshop was the integration of the terrestrial and freshwater carbon which is needed for the complete picture of arctic carbon fluxes.

The Swedish national network also presented the recent progress to become operational and the science that is done by ICOS Sweden and the Swedish research community connected to ICOS. Most of the stations have already passed the first step of the ICOS station labelling and now looking to ensure the long-term sustainability of the network through support by the Swedish Research Council.