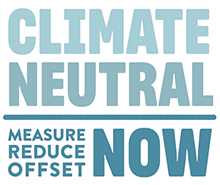 ICOS ERIC, the coordinating legal body of ICOS Integrated Carbon Observation System, has joined the UN 'Climate Neutral Now'. This initiative invites companies, organisations, governments and citizens to measure, reduce and compensate their greenhouse gas emissions to further help implement the Paris Agreement.
ICOS as a European research infrastructure provides open, standardised and high-quality greenhouse gas data needed to understand climate change and mitigate its consequences. With joining the Climate Neutral Now, ICOS takes a natural step by pledging to continue and further strengthen its contribution towards climate change action.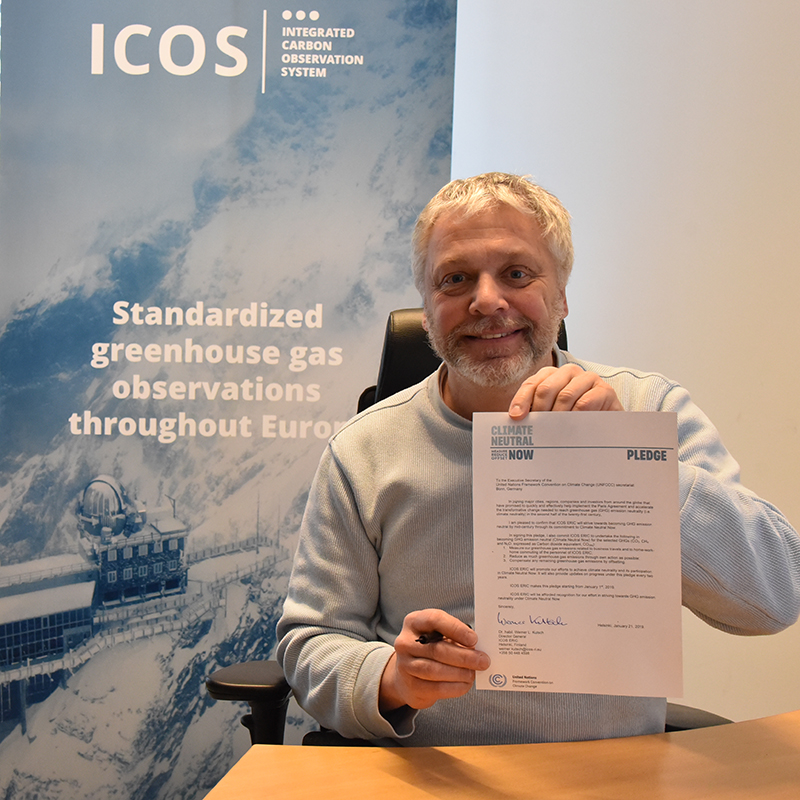 "Our task is to provide the necessary knowledge on greenhouse gases to policy makers, enabling them to take responsible and informed decisions. By joining the UN Climate Change Secretariat's initiative, ICOS ERIC delivers a strong-message to employees, participating institutes, funders, and other stakeholders that we are committed to our mission of supporting climate action," says ICOS Director General Dr Werner Kutsch.
In the Climate Neutral Now pledge, signed by Dr Kutsch on the 21st of January 2019, ICOS ERIC commits to measure its greenhouse gases related to business travels and home-work-home commuting of the personnel of ICOS ERIC, reduce as much greenhouse gas emissions through its own action as possible, as well as to compensate any remaining greenhouse gas emissions by offsetting. Total annual emissions will be made publicly available on the ICOS website.
View a copy of the ICOS ERIC Climate Neutral Now pledge here.