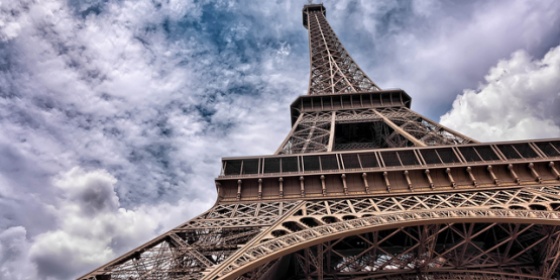 In the lead-up to COP21 United Nations Climate Change Conference later this year, 2,000 scientists met at the beginning of July in Paris in order to asses existing climate related knowledge as well as to explore and identify innovative solutions and prepare for what is expecting to be an ambitious post COP21 climate governance regime.
Our Common Future under the Climate Change conference took place from 7th until 10th July at UNESCO's headquarters in Paris with the aim to address the key issues concerning climate change in the broader context of global change.
State of knowledge on climate change was one of the main theme of the first two conference days before scientists turned to the issues of response to climate change challenges, collective action and transformative solutions.
The ICOS RI was represented at the Paris climate conference by the Director General Werner Kutsch. He took part in the GHG Monitoring session during which he delivered a presentation on the ICOS RI's mission to provide greenhouse gas measurements across Europe for better understanding of a present state and predicting future behavior of the global carbon cycle and GHG emissions.
This climate science conference has also been attended by representatives of some of the leading European and global institutions and agencies including European Environment Agency, UNESCO, World Bank, NASA Goddard Institute for Space Studies, European Space Agency and WWF International.
There's also been a number of special side events parallel with the main conference programme in Paris and around the Europe. For example, The Guardian organized a high-level media panel discussion at UNESCO's Paris headquarters entitled The Guardian's divestment campaign - The rights and wrongs of journalism as advocacy.