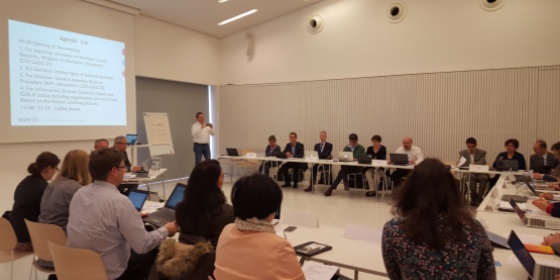 At the 2nd ICOS ERIC General Assembly meeting, that took place in Lund, Sweden on Friday 15th April 2016, members of the GA unanimously adopted applications from two new countries – Czech Republic and Denmark.
ICOS in the Czech Republic is hosted by one institution – The Global Change Research Institute based in Brno.
CzeCOS is joining ICOS RI European observation network with one atmospheric and three ecosystem stations. The atmospheric site is Kresin u Pacova (KRP) Class 1 station.
Denmark has three Class 1 stations and one Class 2 station as well as number of associated sites based in Denmark and Greenland. One of these stations is High Arctic ecosystem research and monitoring station in NE Greenland which is owned by the government of Greenland and operated by the Aarhus University.
As pointed out by the ICOS ERIC Director General Werner Kutsch at the meeting in Lund, this means that ICOS network now consists of more than 100 different observation sites around Europe. Flow of data streams are currently been set up between thematic centres and ICOS Carbon Portal so the aim is to start freely distributing data by the end of this year.