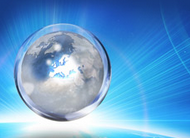 ICOS will take part in and coordinate several European Union's Horizon 2020 research and innovation projects.

Horizon 2020 is the largest EU Research and Innovation programme with a funding of 80 billion euros over 7 years (from 2014 to 2020).

ICOS ERIC is coordinating the Horizon 2020 project titled "Readiness of ICOS for Necessities of integrated Global Observations" (RINGO) which aims to further develop and foster the sustainability of the ICOS Research Infrastructure (ICOS RI) and the ICOS European Research Infrastructure Consortium (ICOS ERIC).

The project includes developing of the KPIs for measuring the success of the ICOS RI. Indicators will play an important role in supporting the evaluation of the impact and results of the entire RI as well as ERIC. Readiness of ICOS RI is further developed via scientific, technical and managerial progress and by deepening the integration into global observation and data integration systems.

ICOS is also taking part in other new Horizon 2020 projects including "Supporting EU-African Cooperation on Research Infrastructures for Food Security and Greenhouse Gas Observations" (SEACRIFOG), "European Open Science Cloud Pilot" (EOSCpilot), "Preparatory Phase for the Danube International Centre for Advanced Studies in River-Delta-Sea Systems" (DANUBIUS-PP), and "European Research Infrastructures in the International Landscape" (RISCAPE).

RISCAPE is the new multidisciplinary Horizon 2020 project including 11 European research institutes in the field of environmental sciences, medicine, physics, astronomy, social sciences, culture, research, energy research and computational science. The project aims to provide systematic, focused, high quality, comprehensive, consistent and peer-reviewed international landscape analysis report on the position and complementarities of the major European research infrastructures in a global context.

ICOS ERIC is representing the environmental sector and will be mapping and analysing the landscape of global environmental research infrastructures.

RISCAPE project has a budget of 2 million euros over three-year period and it is funded by the European Commission in the framework of the Horizon 2020 programme.