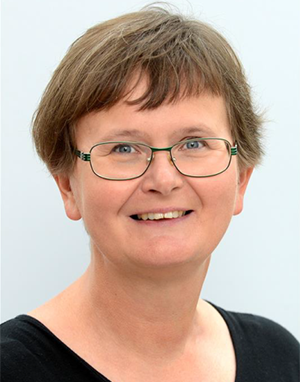 The new Head of Operations of ICOS is Dr Elena Saltikoff. She will start working at the ICOS Head Office gradually in mid-August and full-time from the 1st September onwards.
The position was vacated in March, when Eija Juurola decided to pursue other challenges. In this role, Elena Saltikoff continues to develop ICOS operations further, including leading the Head Office Operations Unit, coordinating the operations of the whole ICOS research infrastructure, supporting internal bodies of ICOS, as well as coordinating development and sustainability of services for the scientific use of ICOS data.
Dr Saltikoff has a long experience in managing large and complex European scientific networks, and has been working at the Finnish Meteorological Institute (FMI) altogether for over 30 years. During this time, she has led several large projects. Since 2013, Dr Saltikoff has overseen the operations of the European Meteorological Service Network's (EUMETNET) Radar Programme OPERA. The programme provides a European platform to exchange expertise on weather radar issues and to develop, generate and distribute high-quality pan-European radar composite products. During her career, Dr Saltikoff has also forecasted the aviation weather and other regional and short-range forecasts, as well as worked in a private company as an expert in meteorological issues, mostly in weather radars.
Dr Saltikoff holds a PhD in Meteorology from the University of Helsinki, where she defended her thesis in 2011 on the use of weather radar for mesoscale applications in northern climate.
ICOS is excited to welcome Dr Saltikoff to the community of ICOS scientists, and to help steer the research infrastructure further!

Photograph by Tero Pajukallio / Diaidea