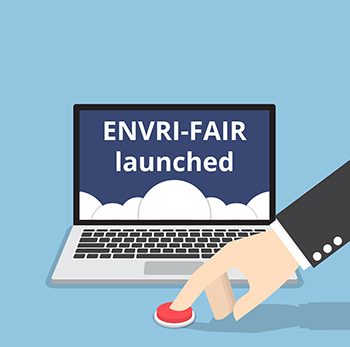 ENVRI-FAIR, a new EU Horizon 2020 project supporting the collaboration of environmental and Earth system research infrastructures has been launched on 1st of January 2019.
ENVRI-FAIR is a four-year project running until December 2022. The overarching goal is that at the end of the project, all participating research infrastructures, including ICOS, will build a set of FAIR ('Findable, Accessible, Interoperable, and Reusable') data services which enhances the efficiency and productivity of researchers, supports innovation, enables data- and knowledge-based decisions and connects the community of the Environmental research infrastructures (ENVRI) Cluster to the European Open Science Cloud (EOSC).
ICOS is represented in ENVRI-FAIR by ICOS European Research Infrastructure Consortium (ERIC), University of Helsinki, Finnish Meteorological Institute, Lund University, Versailles Saint-Quentin-en-Yvelines University, Euro-Mediterranean Center on Climate Change, and University of Bergen. Representatives of these organisations will lead several work packages of the project, in order to coordinate project's communications and community building activities, co-lead the development of Common FAIR Policies, lead the common requirements and testbed for (meta)data services, community standards and cataloguing, as well as to coordinate the training activities. The partners representing ICOS will also participate to the work packages focusing on implementation of the solutions in different sub-domains.
A preliminary website of ENVRI-FAIR can be accessed at envri-fair.eu