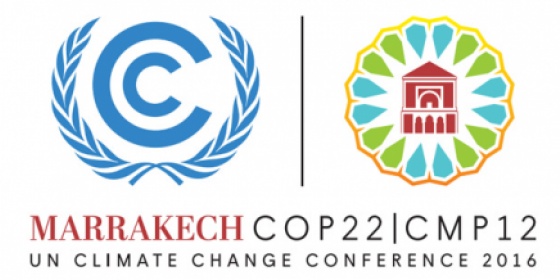 ICOS is taking part in the 22nd session of the Conference of the Parties (COP22) to the UNFCCC which started on Monday, 7th November 2016 in Marrakesh, Morocco. The conference is being held just a few days after the Paris Agreement on climate change, adopted at the COP21 in December 2015 in Paris, entered into force on 4th November 2016, becoming the first universally and legally binding global climate agreement.

ICOS participation at the COP22 started on Tuesday, 8th November 2016 by taking part in the Earth Information Day aimed at connecting the systematic observation community to the Paris Agreement. ICOS ERIC Director General Werner Kutsch gave an oral presentation entitled 'The GEO Initiative on Carbon and Greenhouse Gases – Integration across domains' as well as presented a poster on GEO's efforts in support of the Paris Agreement on behalf of the intergovernmental Group on Earth Observations (GEO).

Check and download the poster here.
ICOS also coordinated a side event called 'Observing the Arctic – Data and knowledge from Research Infrastructures and Arctic Observing Networks' as a part of the Arctic Day organised by the NordForsk in order to present current knowledge about the Arctic, climate change and its impact in the northern areas and globally, and potential solutions to the challenges we are facing.

The aim of this ICOS side event, held at the COP22 Nordic Pavilion on Saturday, 12th November 2016, was to emphasise the need and importance of comprehensive and well-organized scientific research infrastructures and observing networks on greenhouse gases in the Arctic region.

'Observing the Arctic' session, moderated by the ICOS ERIC Director General Werner Kutsch, included panellists Sanna Sorvari from the Finnish Meteorological Institute (FMI) and the European Research Infrastructure for the observation of Aerosol, Clouds, and Trace gases (ACTRIS), and Hanne Sagen from Nansen Environmental and Remote Sensing Center (NERSC).

Watch 'Observing the Arctic – data and knowledge from Research Infrastructures and Arctic Observing Networks' webcast.

For more information about Arctic Day