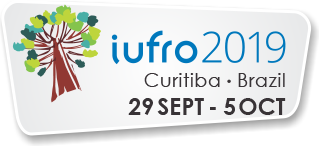 The XXV IUFRO World Congress 2019
Location: Curitiba, Brazil
Dates: from 29th September to 5th October 2019
The XXV IUFRO World Congress 2019 "Forest Research and Cooperation for Sustainable Development" organised in Curitiba, Brazil, from 29th September to 5th October 2019 has opened the call for abstracts.
The session called "Long-Term Forest Monitoring Networks for Evaluating Responses to Environmental Change" welcomes scientists, managers and stakeholders who are keen to understand large-scale, long-term effects of rapidly changing environmental drivers on forest ecosystems, to advance forest monitoring systems from local to global scale.

The session offers the opportunity to present latest research findings, address methodological issues, and outline solutions based on the comprehensive data series from long-term forest monitoring networks world-wide, such as ICOS, ICP Forests, EANET, ILTER, ENFIN, TERN and others. A further objective of the session is to provide a platform for networking and cooperation to support future synthesis studies across monitoring networks.

Deadline for submission of abstracts is on the 31st December 2018. Congress registration and abstract submission are available here.