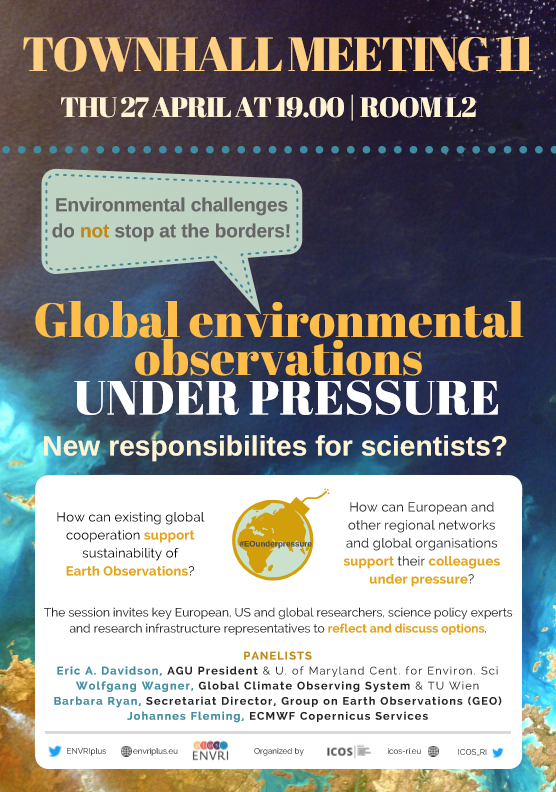 ICOS has co-organised a Townhall meeting titled 'Global environmental observations under pressure - new responsibilities for Europe?' in the framework of ENVRIplus project, coordinated by the ICOS ERIC, at the EGU - European Geosciences Union General Assembly that took place in Vienna, Austria in April 2017. ICOS also coordinated joint ENVRIplus booth at the EGU 2017 Exhibition with very popular Lunchtime talks which included representatives from 15 European environmental research infrastructures.
The Townhall meeting was organized in a light of recently announced radical cuts in the environmental research budgets in traditionally strong centres for environmental observations, particularly in the United States and Australia that might lead to unpredictable impact on global cooperation and coverage of Earth Observations.
The event discussed urgent questions on how European and other regional networks as well as global organisations can support their colleagues under pressure and take the leadership in order to minimise damage on our understanding of the Earth system and global environmental changes.
This ICOS co-organised Townhall event featured eminent panelists: AGU President Eric A. Davidson, GEO Secretariat Director Barbara Ryan, Wolfgang Wagner from GCOS and Johannes Flemming from ECMWF Copernicus Services who discussed the importance of Earth Observations and monitoring of environmental changes on a global scale regardless of political priorities.
Moreover, topic of the global environmental observations and this EGU 2017 Townhall event were also recently featured in the prominent 'Nature' scientific journal. The article titled 'Politics: Turbulence Ahead'  by Julia Rosen included interviews with ICOS ERIC Director General Werner Kutsch and ENVRIplus Project Director Ari Asmi who emphasized global nature of the environmental science and related problems. 'If you are suddenly losing pieces of the global observation network, it affects everything,' said Ari Asmi.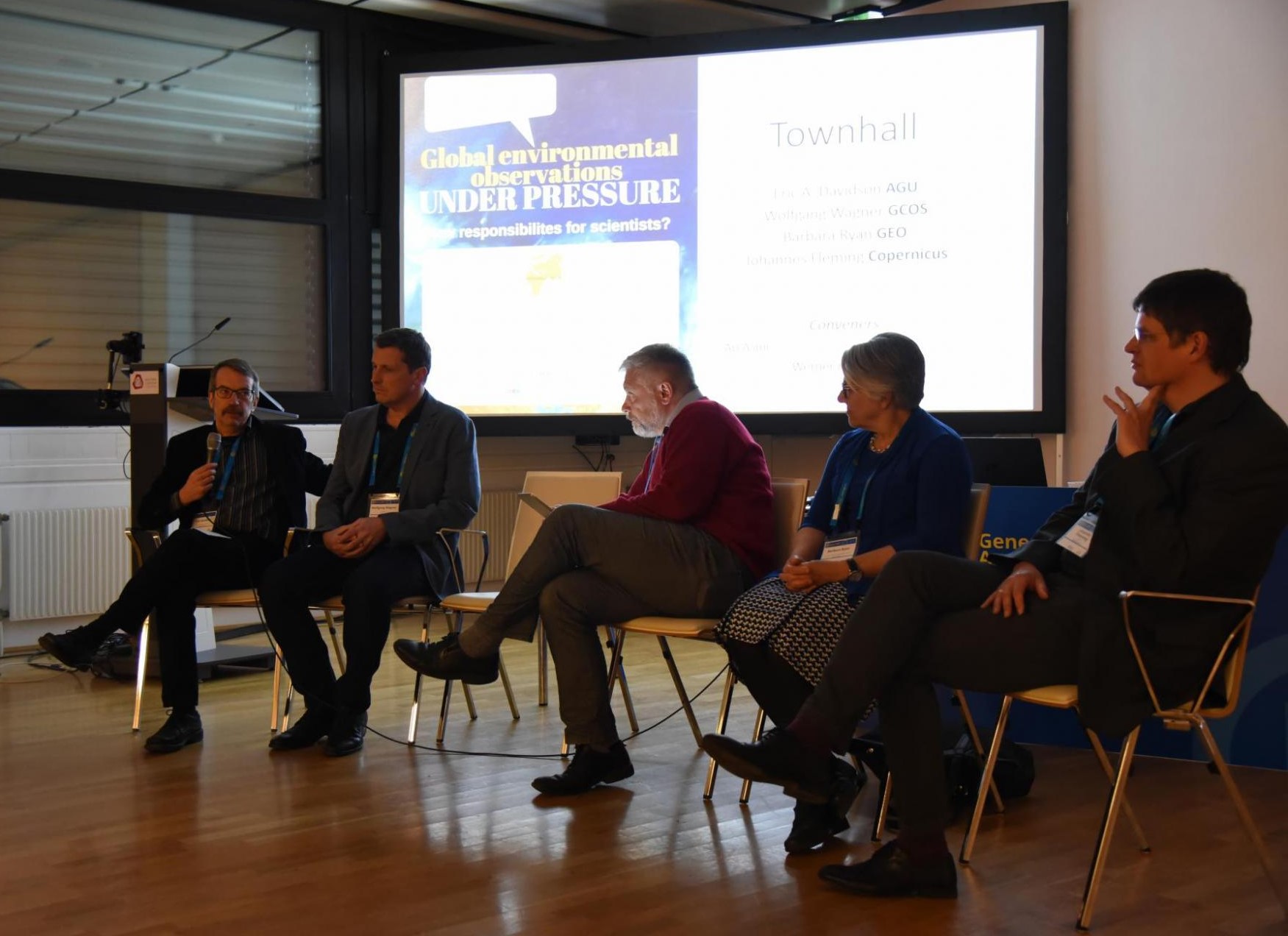 This 'Nature' article concludes on a positive note with ICOS DG's message to the early career scientists, advising them 'to find a way to hold on until the pendulum swings back in the other direction'. 'A presidential term is much shorter than a scientific career. There will be other presidents coming and, with them, new opportunities,' concluded Werner Kutsch in the 'Nature' journal.
You can read full 'Nature' article here
You can download full 'Nature' article here