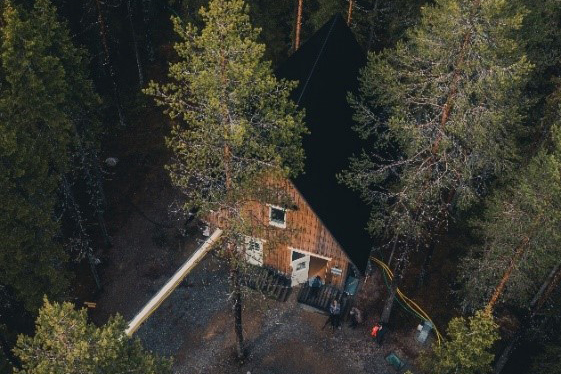 ICOS, Integrated Carbon Observation System in Europe, announces that six more stations have passed its demanding standardisation and quality control programme, and meet the high standards of ICOS. After these six new labels, altogether 38 measurement stations have been standardised for greenhouse gas measurement.
ICOS data helps to reveal the carbon emissions and sinks on a European level. The data is used by scientists who seek to understand the Earth System and by various governmental bodies and international organisations that need science-based and relevant information on greenhouse gases in their decision making, and in efforts to mitigate the consequences of climate change. The data can be accessed openly and freely at ICOS data portal site.
Warm congratulations for the personnel working in the recently labelled stations, as well as to the institutes responsible for the stations!
 
The stations labelled in the General Assembly meeting on 22nd of May, 2019:
 
Class 1 Ecosystem Station Hohes Holz, Germany
Responsible institute: Helmholtz Centre for Environmental Research; Principal Investigator Corinna Rebmann.
Class 1 Ecosystem Station Selhausen Juelich, Germany
Responsible institute: The Research Center Juelich, IBG3: Agrosphere, Principal Investigator Marius Schmidt.
Class 2 Ecosystem Station Svartberget, Sweden
Responsible institute: Swedish Agricultural University SLU; Principal Investigator Matthias Peichl.
Associated Ecosystem Station Klingenberg, Germany
Responsible institute: The TU Dresden; Principal Investigator Christian Bernhofer.
Class 2 Atmosphere Station Lutjewad, The Netherlands
Responsible institute: Center for Isotope Research, University of Groningen; Principal Investigator Huilin Chen.
Class 2 Atmosphere Station Utö - Baltic sea, Finland
Responsible institute: Finnish Meteorological Institute; Principal Investigator Tuomas Laurila.

Photo: Measurements at Svartberget station allows ICOS to observe, for example, how much carbon dioxide is taken up or released by the boreal forest and how greenhouse gases and air pollutants are acting over this boreal region.